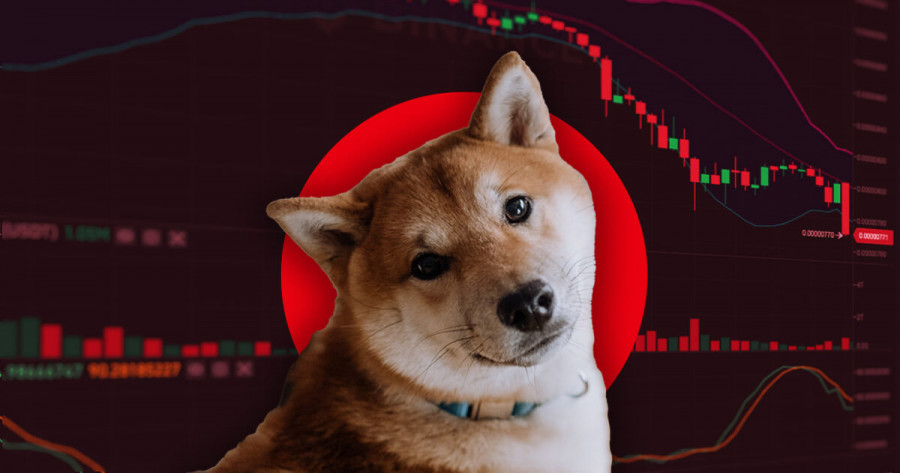 The Shiba Inu cryptocurrency (SHIB) has become a real discovery. The meme coin decisively and irrevocably broke into the top 10 cryptocurrencies by capitalization and overtook dogecoin.
The cryptocurrency has a very good ecosystem based on the Ethereum network, and even has its own huge crypto community of fans called Shiba army. However, after a fabulous growth and a jump in prices up to its historical high, yesterday the price adjusted and began to fall.
The reason for this was the lucky shiba whale, who made almost $5 billion with $8000.
On Tuesday, this unknown whale withdrew more than $3 billion from his account, transferred them to four different wallets, which provoked the fall of the cryptocurrency due to such a colossal sale and liquidation of the token from the exchange.
According to Etherscan, this holder has sent more than 10 trillion tokens, $700 million each to four wallets. Shiba inu is based on Ethereum.
In recent months, the cryptocurrency has been full of headlines in various newspapers, appeared on radio and TV shows, and recently even appeared on a billboard in Times Square.
The other day, a code was even leaked, which indicates that Tesla may accept payments for cars in bitcoins and shiba inu (SHIB). However, after the information leaked, Tesla quickly removed the shiba inu from its code.
Yesterday, shiba inu fell by more than 8%, although its long-term indicators are still in an obvious bullish movement, because the crypto asset gained more than 600% over the past month.
According to rumors, in the very near future, the cryptocurrency may appear in the listing of the world-famous Kraken exchange, and after that, in the near future, Robinhood may open its doors to a very popular cryptocurrency, because the crypto asset is on the 9th place in capitalization, and its daily trades amount to billions of dollars.
The material has been provided by InstaForex Company -
www.instaforex.com