The ZEW Economic Sentiment Index, measuring the moods of German financial analysts in December, fell from 18.7 points up to 17,4 points, while the market participants expected a reading of 18.0 points. Although at the beginning of November the Frankfurt exchange was breaking historic records, the moods of German economists remain only moderately optimistic. The December reading of the ZEW index was over one quarter lower than the long-term average of 23.7 points. What's more, throughout the whole year the ZEW index remained on a quite stable on a moderate level. A slightly smaller percentage of the surveyed economists (46.6% and 47% respectively) assumes maintaining an upward trend on historic indexes b in Tokyo (Nikkei225) and New York (Dow Jones). The bears' team is close to extinction - only in the case of the British FTSE, the percentage of those who are expecting a decrease in share prices exceeds 20%. On the other hand, inflation expectations are clearly growing. Already more than 71% of German economists expect inflation to increase in the US. It's up to 9.7% more than in November. In the case of Germany and the United Kingdom, more than half of respondents expect inflation to accelerate within the next six months.
A monthly ZEW survey is based on the answers sent by around two hundred German financial experts. Analysts are asked about expectations for the next six months. Only three answers are possible: increase/improve, remain unchanged, drop/worsen.
Let's now take a look at the German DAX30 Index technical picture at the H4 time frame. The Head & Shoulders pattern is still valid, but the market is not in hurry to break to the downside. The local support at the level of 13,085 has been defended well, but the key level to the upside is still the technical resistance at the level of 13.254.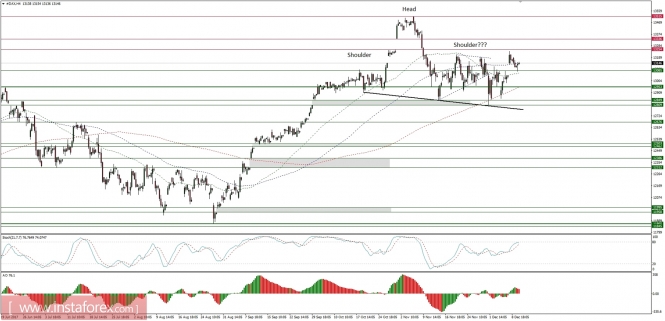 The material has been provided by InstaForex Company -
www.instaforex.com