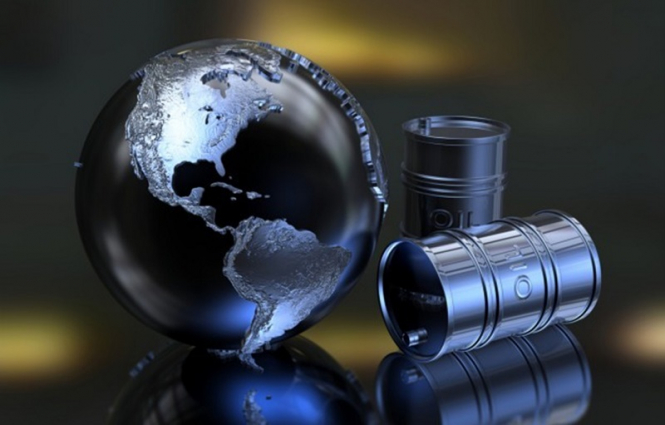 After the announcement of Saudi Arabia about readiness to quickly expand the volume of oil production, the price of Brent began to fall sharply. On Tuesday afternoon, December oil was trading below $ 78 a barrel for the first time since September 18. Dips reached 2.38%. WTI became cheaper by 1.89%, to $ 68.05 per barrel, which is the minimum mark since September 14.
Saudi Energy Minister Khalid al-Falih said that, at the moment, his country has expanded production from 9.8 to 10.7 million barrels per day. He also assured that in the very near future, the figure will be 11 million barrels daily. This bar the Saudis intend to keep in a "sustainable" mode.
The oil company Saudi Aramco has reserve capacity, with which in less than three months, over 1 million barrels can be supplied to the market daily and 12 million barrels a day can be pumped. This was announced today at the Future Investment Initiative forum launched in Riyadh by al-Falih.
After the tragedy of Saudi journalist Jamal Khashoggi, investors began to fear that the Kingdom would reduce the supply of oil as a response to possible sanctions from the American side. It seems that now, these concerns are in the past.
With regard to the restrictive measures of the United States, the market continues to wait for the entry into force of sanctions against Iran in early November. In this regard, the supply of oil to the global market may fall sharply.
Additional pressure on the auto prices has a situation in the domestic American market, where stocks have increased for three weeks in a row. On Wednesday, there are new data on fuel reserves in the United States for the week. It is expected that the figure rose by 3 million barrels.
Negative oil market adds a decrease in key global stock indices. Asian indicators on Tuesday slipped by more than 2%, European losses exceeded 1%, futures for US indices fell by about 1.5%.
The material has been provided by InstaForex Company -
www.instaforex.com