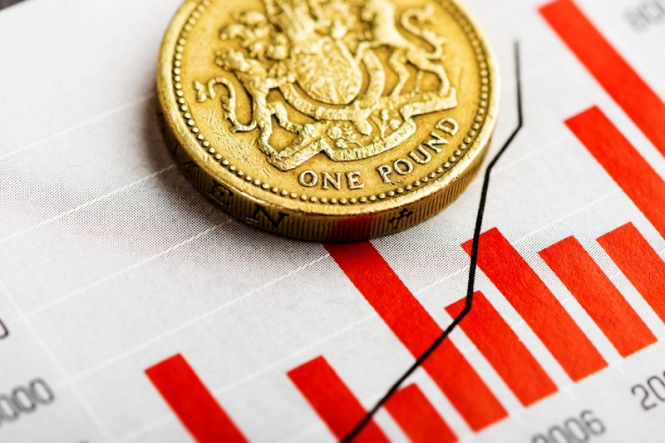 The British pound rose against the backdrop of strong data on the labor market and in spite of the existing problems around Brexit. It's not entirely clear why traders did not disappoint Theresa May's backup plan, which is practically a copy of the original plan. In addition, "Plan B" does not include the much-needed request for an extension of Article 50 of the Lisbon Treaty. Currently, sterling continues to focus on negotiations on Brexit. They were so disastrous that the market began to put on a second referendum.
Investors do not take into account the prospects of "hard" Brexit, although the political risk has not gone away, and volatility will certainly increase if market participants do not see a clear way out of the crisis.
Since the exit without a deal can hurt the UK economy, the parliament is now close to postponing the date. Increasingly, this proposal is supported by Labor, who form the basis of the opposition. One of the leading representatives of the party, John McDonnell, calls the idea of changing the release date (from March 29 to a later date) "reasonable", as this method will avoid shocks.
"I really think that we are faced with potentially quite catastrophic consequences for people's living standards, and therefore we said that we should avoid this," the politician said in an interview with the BBC.
If this proposal is supported by the Labor Party, including former Minister Yvette Cooper, then, in all likelihood, the plan will be approved. Such a turn of events could lead May to guarantee that she would not withdraw the UK from the EU without a deal in nine weeks.
It is clear that the situation is a dead end. Most parliamentarians opposed the withdrawal agreement, which the British Prime Minister so long agreed with EU officials, but there was no time left for new negotiations and a revision of its provisions.
Just in case, the "hard" Brexit script is still worth considering. The financial authorities of the country believe that this alignment will lead to a collapse of the pound by 25%.
Meanwhile, since the beginning of the year, the "Briton" has risen in price by 1.2%, paired with the dollar by 2.1% against the euro.
The material has been provided by InstaForex Company -
www.instaforex.com