Today is just a great opportunity to think about things carefully over and comprehend the contents of the report of the United States Department of Labor published on Friday. Indeed, nothing is published at all today and the data on the labor market came out completely different from what was expected.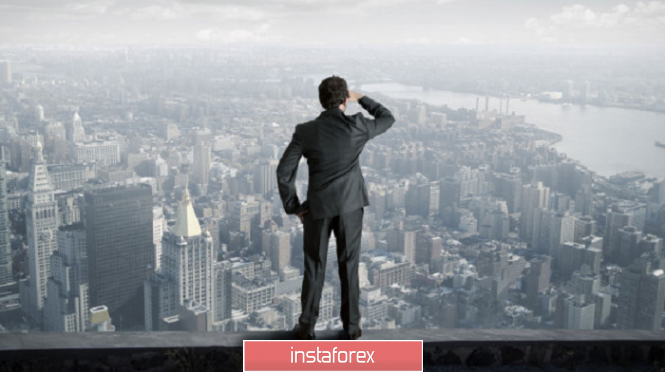 So, the first thing that catches the eye is a decline in the unemployment rate, which is from 3.6% to 3.5%, although it was expected to increase to 3.7%. This happened largely due to the fact that 266 thousand new jobs were created outside agriculture, instead of the predicted 180 thousand. At the same time, the previous results were reviewed for the better from 128 thousand to 156 thousand. Therefore, we can admit that the worst fears that arose after the publication of ADP employment data clearly did not come true. But naturally, this could not be without negativity, since the share of the labor force in the total population decreased from 63.3% to 63.2%, while many predicted its increase to 63.4%. In addition, the growth rate of average hourly wages slowed down from 3.2% to 3.1%. However, this happened only due to the revision of the previous value, which was originally 3.0%. So to some extent, salary data can be considered as an increase in their growth rates. But in any case, it is the unemployment rate and the number of new jobs that have the greatest impact. Due to this, the optimism that swept the market participants on Friday, and led to the weakening of the single European currency, is quite understandable.
The number of new jobs created outside agriculture (United States):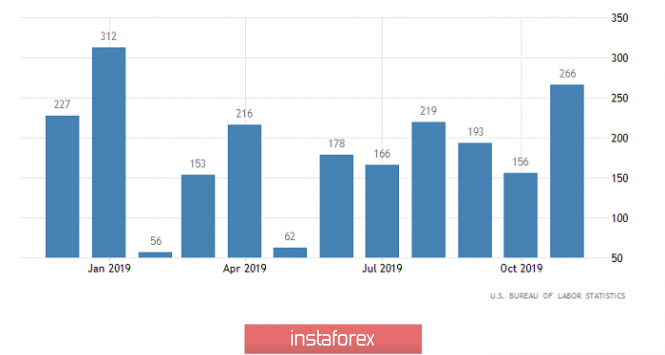 Today, no data is published, and investors will clearly analyze the information received on Friday as well as also prepare for what will happen in the middle of the week. Thus, the single European currency clearly remains in the region of current values.
From a technical point of view, consolidation is clearly visible for the euro/dollar pair, with possible fluctuations in the range of 1.1040 - 1.1070.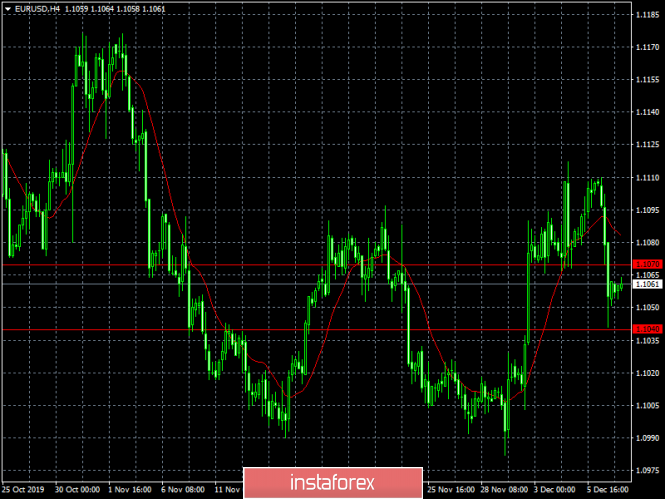 The material has been provided by InstaForex Company -
www.instaforex.com