The dynamics of the currency market is still strongly linked to the behavior of the stock market and partly of the commodity and raw materials market, which fully confirms the argument that their multi-directional movement is promising, at least in the short-term.
Monday's trading on the currency market ended ambiguously for the US currency exchange rate. The dollar has traditionally declined in relation to the currencies of the commodity group - Australian, New Zealand and Canadian dollars, as well as to the Norwegian krone. In addition, it adjusted to the British currency and the Japanese yen, but received support against the euro. The single currency is still an outsider in the market, which is associated with the expectation of real business from the ECB and the EU in general with regard to the start of the implementation of previously announced unprecedented incentive measures for Europe, which were announced following a meeting of the European regulator last Thursday.
The situation on the currency market on Tuesday is formed against the backdrop of the expectation of the Fed's final decision on monetary policy. And this is really important, since the regulator can fully exert a noticeable influence on the exchange rate of the American currency.
So far, it is expected in the markets that the final communique of the Federal Reserve, as well as the speech of its head J. Powell, will fully confirm the decisions made earlier on large-scale stimulation of the American economy against the backdrop of the COVID-19 pandemic. If this is so, then it will undoubtedly stimulate a new wave of purchases on the stock markets, as well as commodity and commodity assets. In this situation, the dollar will continue declining against major currencies, and such dynamics will continue until about the next meeting of the regulator. However, there is a small probability that, in his commentary on the Central Bank's decision on monetary policy, J. Powell may report that the expected faster recovery of the country's economy after the pandemic could also lead to weakening stimulus measures.Such a statement or even a hint of it can provoke profit-taking in company shares and local strengthening of the dollar. But as we see it, while this probability remains, it is noticeably low.
Given the above-mentioned, it can be assumed that consolidation will continue or even a slight appreciation of the US currency may occur in the currency market before the announcement of the outcome of the Fed meeting.
Forecast of the day:
The EUR/USD pair is trading at the level of 1.1280. Declining below this level may lead to a local decline in prices to 1.1185.
The USD/JPY pair risk of continuing its decline to 107.00 if it falls and consolidates below the level of 108.00 in anticipation of the outcome of the Fed meeting on Wednesday.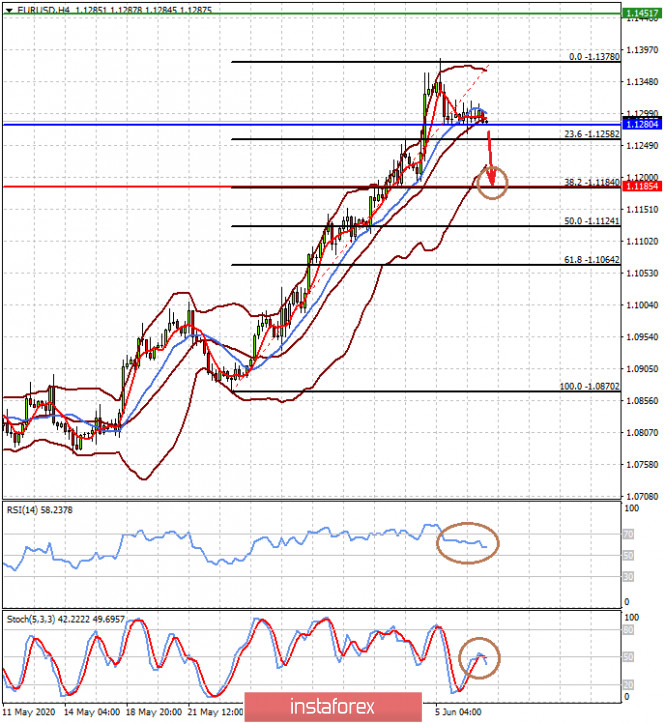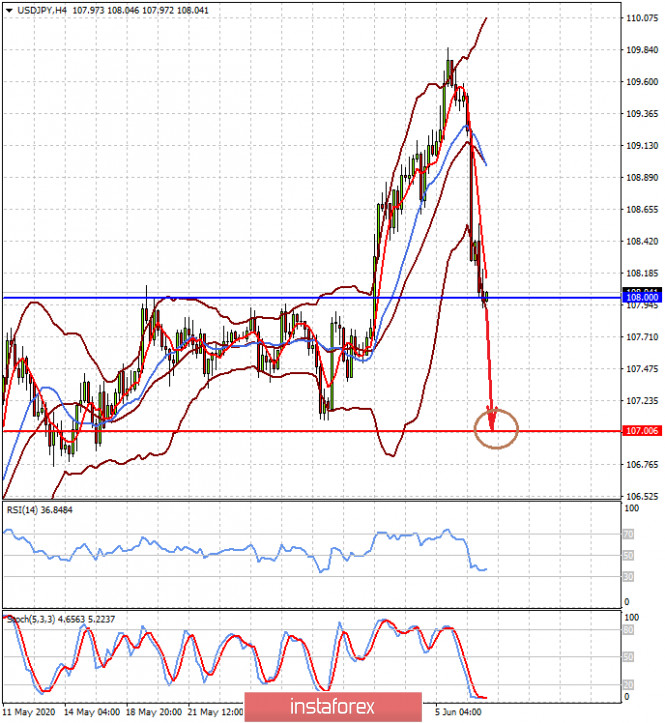 The material has been provided by InstaForex Company -
www.instaforex.com