Representative of the German central bank Andreas Dombret stated that the inclusion of the Yuan (renminbi) in the Bundesbank reserve assets is dictated by both the same step of the European Central Bank in 2017 and the addition of the Chinese currency to the elite basket of currencies that make up the Special Drawing Rights (SDR).
Dombret did not specify what amount will be deposited in the Yuan, but he stressed that it will not be too big. As in the case of the ECB, which has invested EUR 500 million in the renminbi, the decision is primarily symbolic. The Bundesbank maintains the majority (nearly 70%, over USD 100 billion) of its reserve assets in gold, the value of foreign exchange reserves is less than USD 40 billion. This is a very small amount for an economy of this size. Germany can afford it because they are the center of the Eurozone and, in addition, enjoy great trust from the financial markets.
For several years China has been making efforts to internationalize the Yuan. The Chinese are the global trade dominator - the largest exporter and the second importer - which predestines the Chinese currency to play an important role in the global economy. Beijing encourages partners to deposit some foreign exchange reserves in Yuan and encourages them to pay Chinese currency for Chinese goods. He also prepares futures for oil denominated in Yuan.
Nevertheless, the process is slow and difficult. Most trade with China is still regulated in Dollars, so renminbi is unnecessary for foreign entrepreneurs. Investors also have no confidence in this currency - its exchange is controlled not by market forces but by the People's Bank of China, a central bank dependent on the executive, which regularly sets the reference rate, and Chinese state commercial banks.
Let's now take a look at German DAX index technical picture at the H4 time frame. The market has retraced 78% Fibo of the previous swing down and then reversed towards the level of 13,162. There are still some gaps below the level of 13,000 that needs to be filled, so the outlook remains bearish as long as no new high is made. The key technical resistance remains at the level of 13, 515 and the key technical support at the level of 12,809.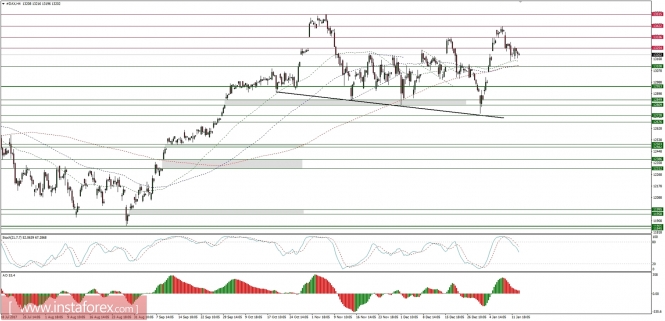 The material has been provided by InstaForex Company -
www.instaforex.com