WTI oil rebounded after a hike of $ -37: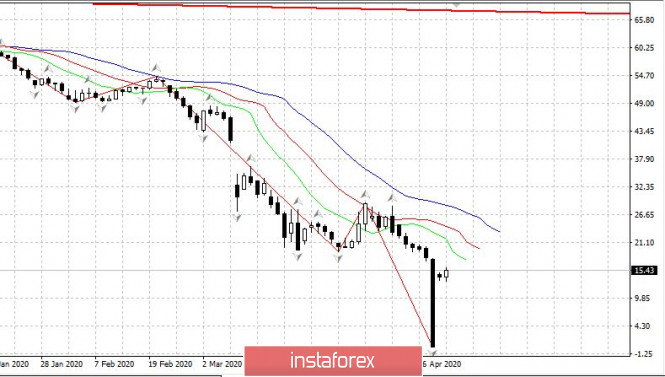 Brent quotes rose from $ 20 up to $ 22. Oil companies are dissatisfied, but $ 22 is still much better than $ -2, which was the case of Urals oil on April 20.
The US market met resistance on the way up - at the level of moving averages commonly used by large investors: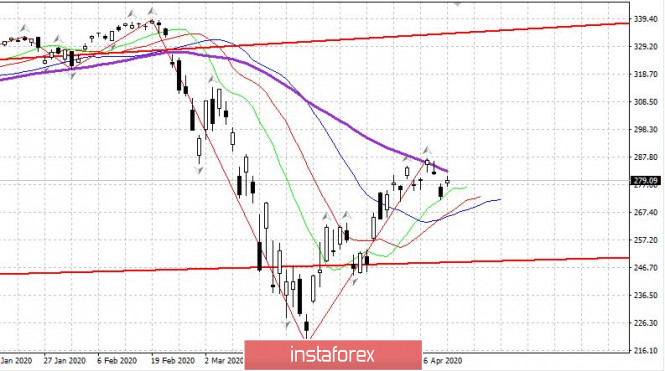 The US economy is not expecting any positive macroeconomic reports.
Weekly report on US unemployment to come out at 13:30 London time - new 5 million unemployed and 17 million long-term unemployed is expected.
The US market is relying on a good downward movement.
Coronavirus update:
Europe is beginning to lift quarantine. Stores have opened in Berlin, so as in Italy and Spain. Other countries will open in early to mid-May. Borders, on the other hand, will remain closed.
Europe's coronavirus situation is stabilizing. Infection rate in Italy, Spain and France has dwindled. Daily deaths fell below 550.
Britain's situation, on the other hand, is worse - almost 800 deaths per day and is holding on.
The US coronavirus cases is huge - 849,000 (10 times more than China's and about the same as in all major Western Europe countries combined). Infection rate is 30,000 per day, which is less than 4%. Daily fatality is reduced from a maximum of 2,340.
Why is there such a disaster in the US? Because of delayed quarantine that was introduced when the number of cases was already 20 thousand.
EUR / USD: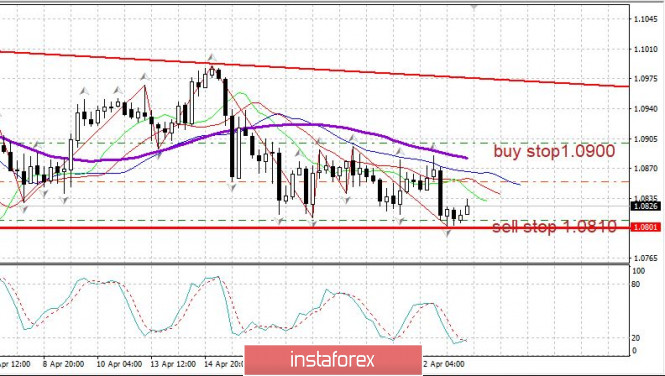 Sell euros from 1.0810, stop at 1.0855.
In case of a rebound, purchase euros from 1.0900.
The material has been provided by InstaForex Company -
www.instaforex.com