Yesterday can be described as a marking time, although the reasons for some kind of revival is quite enough for yourself. More precisely, there is only one reason. Orders for durable goods in the United States declined by another 1.3%, while the data for the previous month was revised for the worse, and then orders declined not by 2.1%, but by as much as 2.8%. And this alone should have been enough for the dollar to continue losing its position, but the degree of its oversold is so great that this was not yet enough. Also, data from the UK is not particularly pleased, because instead of the growing number of approved mortgage loans, investors contemplated their decline from 42,898 to 42,384. In other words, all the statistics were somewhat depressing. Even though there was some kind of excitement during the Mark Carney speech, quotes remained virtually unchanged in the end. The head of the Bank of England initially pleased everyone with the statement that the regulator is not currently considering the possibility of lowering the refinancing rate. It is true that he immediately stated the growth of risks and uncertainties. So far, the Bank of England does not understand what kind of damage to the economy will be caused by Brexit, especially if it follows the worst scenario. In other words, given that everything goes in time for an unregulated Brexit, which is considered almost inevitable if Boris Johnson becomes prime minister. Mark Carney gently hints that the Bank of England will immediately lower the rate immediately after the divorce from the European Union and refinancing. Investors really did not understand what to do and where to run. The regulator is currently is not considering the possibility of reducing the refinancing rate.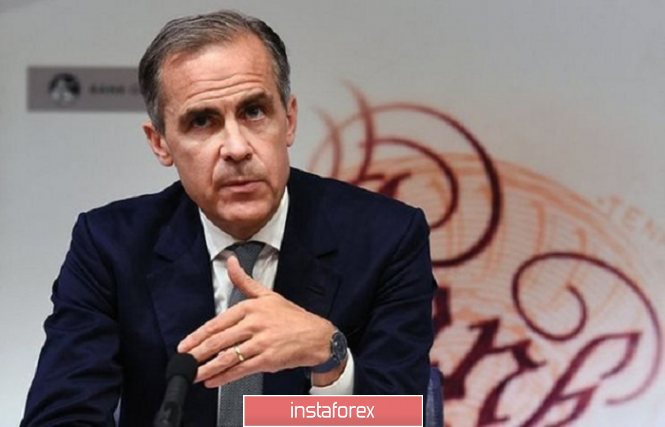 Today, they can get a good idea in the form of the final data on the GDP of the United States for the first quarter, which, as expected, should confirm the fact of accelerating economic growth from 3.0% to 3.2%. Of course, in many respects, this has long been taken into account by the market, since this is precisely what the preliminary data has shown. But one thing is suspicious and speculative, and the facts are completely different. Especially since there is really too much uncertainty on the market, and at least some serious data, if not for long, can give investors confidence. However, data on applications for unemployment benefits will overshadow, and the total number of which is likely to increase by 7 thousand. In particular, the number of initial applications may grow by 4 thousand, and repeated ones by 3 thousand. But the growth is extremely insignificant , so it does not really scare market participants.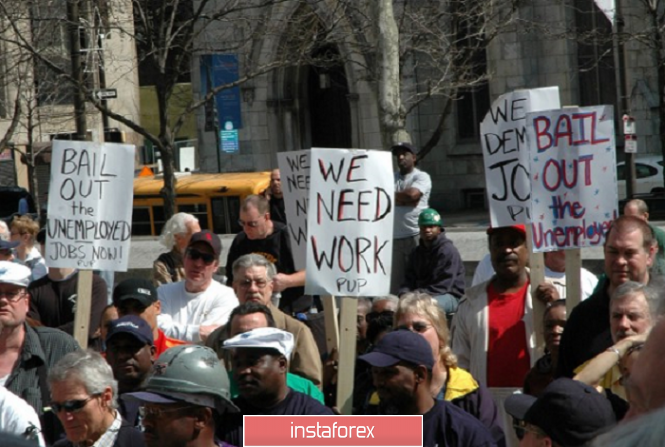 Thus, the single European currency is likely to fall to 1.1325.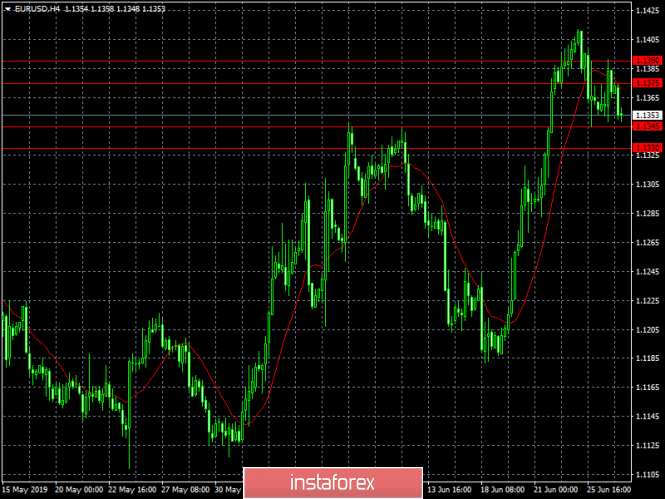 The pound is also waiting for a decline, and the benchmark is 1.2625.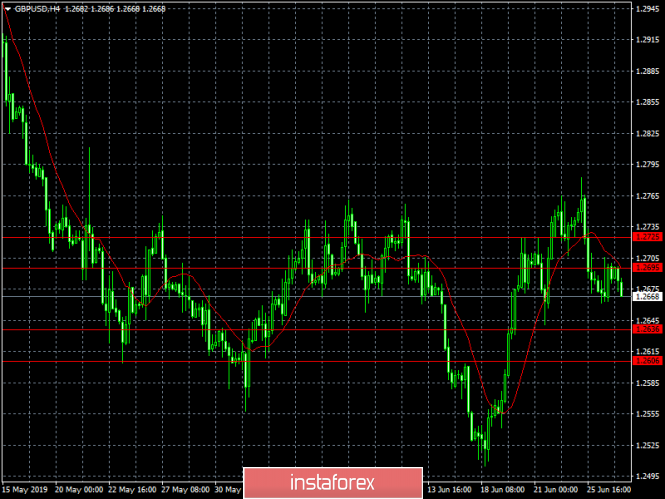 The material has been provided by InstaForex Company -
www.instaforex.com