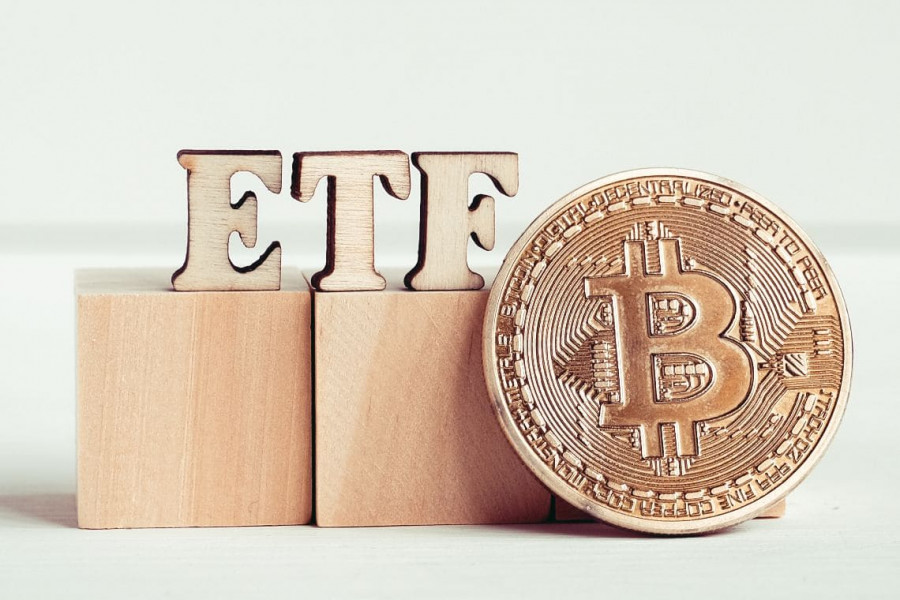 Bitcoin started the week just short of its all-time high as investors salivated over the impending US debut of an exchange-traded fund tied to the cryptocurrency.
The news that the SEC and Gary Gensler approved the Bitcoin-ETF has been received very positively. Many crypto-enthusiasts believe the news is a green light from the Securities and Exchange Commission, and that the SEC will not impede the further establishment, growth and adaptation of digital currency.
Bitcoin was trading at about $61,200 on Monday morning, up more than 11% for the week.
This October has seen cryptocurrencies soar, leading some traders to dub the month "Uptober." Once the SEC has approved the Bitcoin-ETF, investors will be able to access digital assets and track bitcoin futures.
This was the main catalyst for the accelerated growth of the cryptocurrency. The first bitcoin futures ETF, the ProShares Bitcoin Strategy ETF, is expected to start trading on Tuesday.
Many other assets will then get the green light, including Cathie Wood's ARK Invest.
Gary Gensler signaled that he preferred bitcoin futures funds to funds that hold bitcoin directly, arguing that rules around futures provide greater investor protections.
The cryptocurrency is slowly but surely approaching all-time price record of nearly $65,000, which was set in April.
Blockchain.com leading analyst Garrick Hileman said Bitcoin was head and shoulders above the rest of the altcoin market.
He believes that Bitcoin is a decentralized financial instrument that is unlikely to be subject to repressive measures by world powers any more than altcoins are.
That is why many investors continue to invest in Bitcoin. According to Hileman, cryptocurrency is becoming more adaptable and integrated every year, and even Twitter wants to implement Bitcoin with its own system.
Jack Dorsey is a well known Bitcoin (BTC) maximalist.
The material has been provided by InstaForex Company -
www.instaforex.com