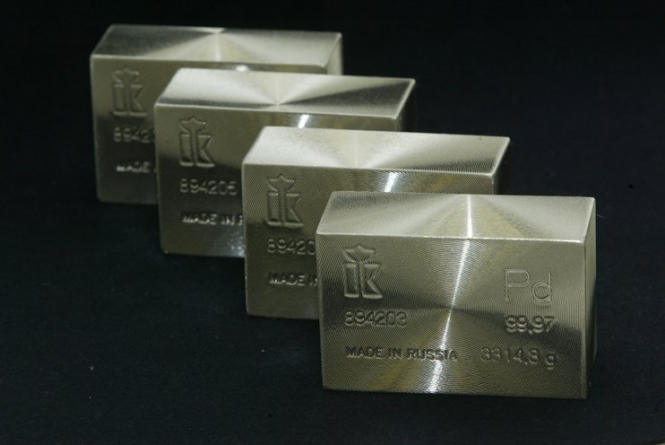 According to experts, by the end of trading on Monday, December 3, the cost of palladium updated the historical maximum, reaching $ 1,223 for 1 ounce. The metal rose in price by a record of 47%, exceeding the historical peak.
Since the beginning of this year, this precious metal has risen in price by 14.5%. Until mid-August, the price of palladium decreased, reaching an annual minimum of $ 834 per 1 ounce. In early autumn of 2018, the cost of the metal was constantly growing, experts emphasize.
Currently, the global market is experiencing a boom caused by a truce in the trade conflict between the United States and China. Recall, US President Donald Trump and Chinese leader Xi Jinping at a meeting at the G20 summit agreed on a temporary interaction in trade relations. The leaders of the countries committed themselves not to introduce new reciprocal duties for three months and to agree on mutually beneficial cooperation. "This truce does not solve all trade problems but gives a respite to the markets. In the future, this can help the entire global market," experts of the leading bank Goldman Sachs believe.
In general, experts record an optimistic attitude among the participants of the precious metals market. Metals such as gold, silver, and platinum, are actively rising in price. The cost of the yellow metal reached $ 1233.14 per troy ounce, for the white metal they gave $ 14.51 per ounce, and the price of platinum was $ 810. Analysts also point out the rising value of the currencies of developing countries (EM).
The material has been provided by InstaForex Company -
www.instaforex.com