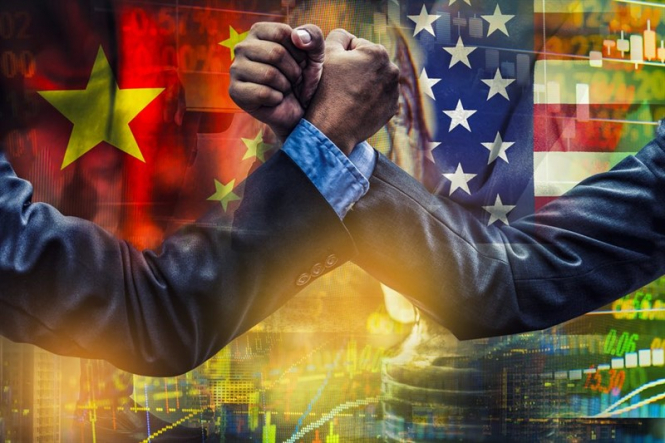 Last weekend, on the margins of the G-20 summit, the leaders of the United States and Celestial Empire agreed to pause a trade war, at least until the end of the first quarter of next year.
It is assumed that the parties use a 90-day truce to form and conclude a trade agreement.
According to experts, there are two options for the development of events.
1. Fast and dynamic negotiation process and agreement. In this case, the United States may begin to put pressure on the PRC in order to achieve the best conditions for itself. In fact, this is the same trade lobby, only without the establishment of a rigid time frame.
2. The absence of points of contact and agreement by April. That is, within three months, China will actively stimulate its economy and domestic demand, support local banks and exporters, and by the middle of spring the world may see a new wave of trade aggression from America.
"This is not the first time Washington and Beijing are announcing victory. So far, they have managed to avoid the worst scenario that could provoke a further collapse of stock markets, but the real deal is still far away," said Michael Pillsbury, a specialist at the Hudson Institute.
"If the Americans are consistent, they will need to push the sale of goods to the Chinese no less than $ 190 billion a year. However, it is not yet clear how and at the expense of what the Celestial can, in principle, be able to provide this amount, not to mention whether it wants to go for it at all," said Raoul Leering, analyst at ING Group.
"In reality, the parties were able to achieve insignificant progress in the negotiations. At the moment, it only looks like a release of tension. The announced three-month truce only prolongs the period of uncertainty. We estimate the likelihood that the United States and China will agree on the abolition of additional duties, only 20%." said Goldman Sachs spokesman Alec Phillips.
Despite the fact that many today do not believe that a truce will grow into an agreement, a pause in a trade war can be beneficial to risky assets, as well as to the stock and currency markets.
The material has been provided by InstaForex Company -
www.instaforex.com