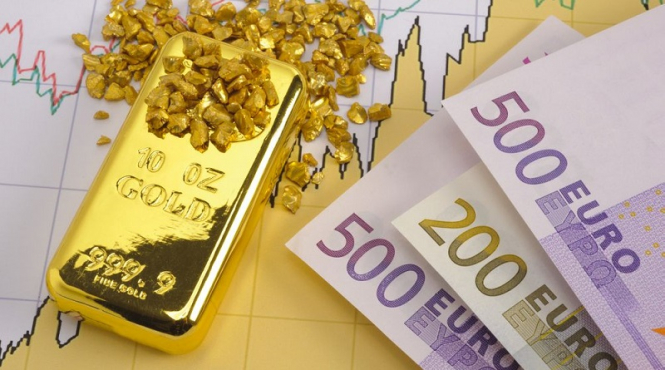 According to Peter Schiff, an experienced analyst and investor in the market of precious metals, in the long term, we should expect an increase in the price of gold and silver. At the same time, the expert is confident in the "collapse" of the credit "bubble", which is currently greatly inflated.
The analyst believes that the new financial crisis in the global market is inevitable, and the task of traders and investors is how to prepare for it. For this, P. Schiff advises to invest in the assets of the "safe haven", which, first of all, include yellow and white metals.
He is confident that the current stagnation of the cost of precious metals due to the manipulation of their prices. The expert recalls that quite recently an employee of the American bank JP Morgan was brought to trial for such frauds. However, P. Schiff believes, they are not the main cause of stagnating gold prices. This stagnation is largely due to the unstable situation in world markets and in the American economy, the expert emphasizes.
According to P. Schiff, the manipulation of precious metals prices is not very important in the short term. Attention should be paid to the fact that in the long run the value of yellow and gray-white metals will increase. Experienced investors and many market players have long been buying gold and silver for their investment portfolios, the analyst sums up.
The expert believes that the real manipulation does not occur in the precious metals market, but in the global stock market. Here there are more powerful players. The leading central banks, which manipulate government bonds and interest rates. According to P. Schiff, a credit "bubble" inflated in the market with the help of regulators will soon burst. "When the stock market collapses, people will realize that a serious recession is coming. Then investors will actively buy gold, but it may be late," said P. Schiff.
The analyst has not voiced a precise forecast on the value of the yellow metal. He believes that in a year, prices will be much higher than current prices. According to P. Schiff, a burst credit "bubble" can cause a wave of bankruptcies among US companies that will overwhelm many US cities. In this situation, the cost of the precious metal will demonstrate the next price rally, the expert is sure.
The material has been provided by InstaForex Company -
www.instaforex.com