The GBP/USD pair continues to form a downward medium-term model. All attempts at growth are limited to control zones, where supply increases and the fall resumes. Today's resistance is NKZ 1/4 1.3383-1.3376. As long as the pair is trading below this zone, the main target of the decline is the NKZ 1/2 1.3284-1.3270 which is located within the monthly control zone of May. The coincidence of zones indicates a high probability of increasing large demand in their test. The fixation of the entire short positions will be optimal when entering the limits of the monthly control zone.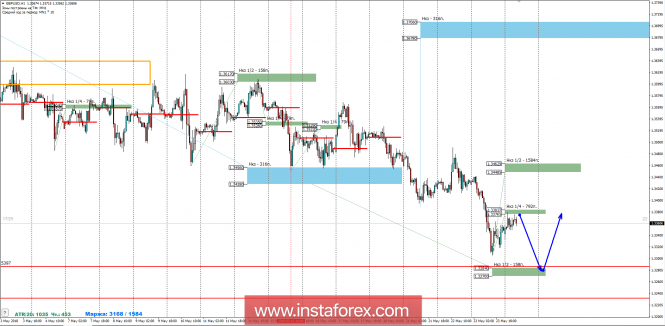 For the formation of the correctional model of the higher level, a breakdown and fixation above the NKZ 1/4 is necessary. This will open the way for growth to the next resistance of the NKZ 1/2 of 1.3462-1.3448 that will test to determine the priority for the next week. To continue the downward movement, it will be sufficient to keep the price below the level of 1.3462 at American sessions. If the closure of one of the Chicago sessions occurs above the NKZ 1/2, the entire downward medium-term model will be considered complete and a deep correction model and the formation of a new market phase will begin.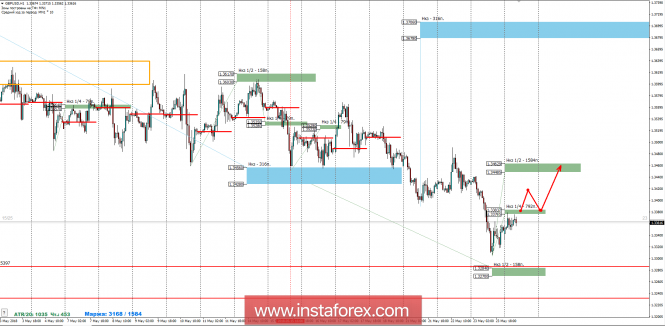 * The presented market analysis is informative and does not constitute a guide to the transaction.
The material has been provided by InstaForex Company -
www.instaforex.com