The US dollar lost a number of positions against the euro and the British pound after the report of the May meeting of the Federal Reserve System was published. Despite the fact that the representatives of the Federal Reserve spoke in favor of raising interest rates, the report of experts from the Federal Reserve spoke about a more restrained outlook.
In the minutes of the May meeting of the Fed, the leaders came to the conclusion that the next increase in interest rates would be expedient in the near future but there were no clear deadlines. Also, the leaders of the Federal Reserve did not say anything about the number of interest rate increases planned this year, as investors were more interested in this issue. The next increase in rates has already taken into account the current exchange rate of the US dollar, so serious growth has not occurred.
Fed executives also considered the possibility of abandoning the soft tone in the statement and voiced different views on tightening policies in the medium term. The analysis, as a whole, was a question of the necessity of further raising the rates, so as not to cause overheating of the economy.
In the minutes, it was possible to find a forecast on the growth rates of US GDP in the second quarter of this year, which should be higher after a slowdown in the first quarter. Experts expect that US GDP growth will exceed potential growth in 2020.
As for inflation, the managers revised it with a slight increase in the short-term forecast against the background of incoming data. It is expected that inflation will slightly exceed the target level of 2%.
As for risks, they continue to be in the fiscal and trade policies that the White House is currently leading. It is these factors that contribute to uncertainty.
As for the technical picture of the EURUSD pair, much will depend on the behavior of buyers at current lows. If we manage to stay above the level of 1.1700 before the end of the week, this will allow us to expect a larger upward correction to the resistance area 1.1750 and 1.1790, where sellers will return to the market again. If, in the next few days, trade in the EURUSD moves to the support level of 1.1690, the pressure on the euro will increase again, which will lead to a new wave of a downtrend with the update of the levels of 1.1630 and 1.1600.
Today, attention should be paid to weekly data on the number of initial applications for unemployment benefits in the US. It is expected to grow by 220,000 after 222,000 the previous week.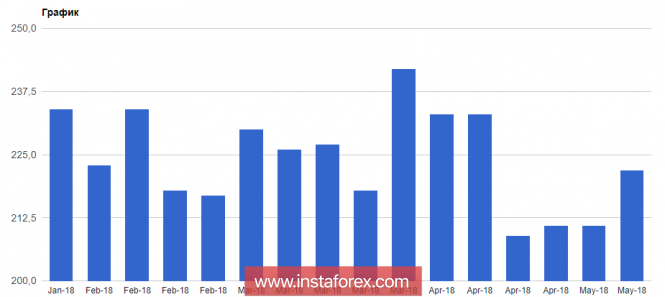 The material has been provided by InstaForex Company -
www.instaforex.com