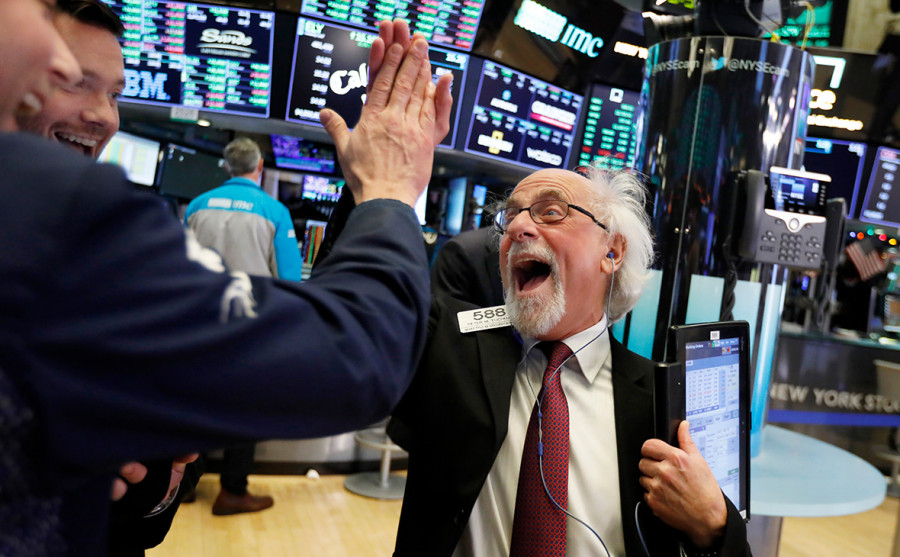 The major US stock indices closed mixed on Thursday's trading session. The industrial Dow Jones index dropped by 0.09%, while the S&P 500 index and the NASDAQ index gained 0.42% and 0.81%, respectively, reaching new all-time highs.
On Wednesday, the Fed decided to taper the QE program, which was adopted during the pandemic. Investors were not surprised by this decision, as the Fed has already repeatedly warned of its intentions. The information that interest rates will remain low also brings some optimism.
At the same time, investors remain concerned about rising inflation. Rising prices, in turn, can exacerbate supply problems and lack of labor capacity. The most important indicators are the prices of food and fuel for cars.
Notably, the unemployment rate in the US is declining. Thus, in the last week of October, there were 269,000 unemployment claims. This indicator decreased compared to the previous week's reading.
Among the components of the Dow Jones index, shares of Merck & Company Inc. increased by 2.12%, Nike Inc. grew by 1.77%, Salesforce Inc. gained 1.75%, while shares of Dow Inc., The Goldman Sachs Group Inc., and The Travelers Companies Inc. fell by 3.17%, 2.37% and 2.34%, respectively.
Among the components of the S&P 500 index, Qualcomm Inc., Lumen Technologies Inc., and NVidia Corp. showed the biggest gains of 12.80%, 12.64%, and 12%, respectively. The biggest drop in the value of the securities was shown by DISH Network Corp. by 13.95%, Qorvo Inc. (NASDAQ:QRVO) by 13.28%, and NRG Energy Inc. by 11,10%.
Among the components of the NASDAQ index, Evaxion Biotech AS grew by 96.15%, TDH Holdings Inc. gained 82.28%, and Cassava Sciences Inc. increased by 48,96%. Shares of Vimeo Inc. dropped by 30.07%, Rimini Street Inc. fell by 29.6%, and Qurate Retail Inc. Series A slipped by 27.47%.
The volatility index increased by 2.25% and reached 15.44.
Gold futures gained 1.66% and reached $1,793.20 per ounce. WTI crude futures declined by 2.02% to $79.23 per barrel. Brent crude futures also dropped by 1.48% to $80.78 per barrel.
The STOXX Europe 600 composite index rose by 0.4% thanks to the information that the Bank of England left the interest rate unchanged, contrary to investors' expectations. Major Asian indicators also showed growth. The Shanghai Composite and Hang Seng rose by 0.8% and the Nikkei 225 index gained 0.9%.
The material has been provided by InstaForex Company -
www.instaforex.com