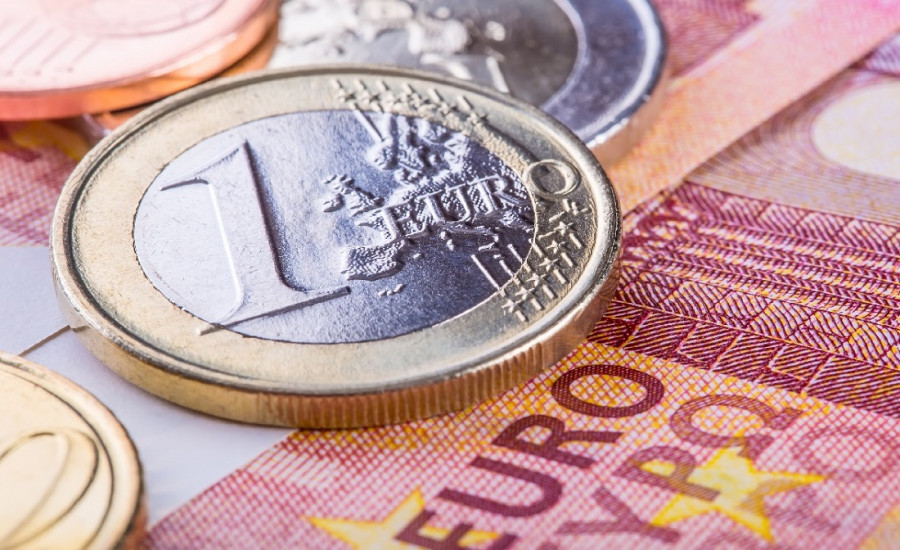 The US dollar is on the upswing, while euro and other major currencies are struggling. Even gold prices, which ignored the weakening euro, have recently taken a hit and retreated from recent highs into the negative territory.
The QE tapering remains the main driver of the US dollar's rally. The winding down of the Fed's bond-buying program would lead to a dollar shortage in the short term, pushing it upwards.
Joe Biden's decision to appoint Jerome Powell as the Fed's chairman for the second term has triggered the upsurge. Powell is considered to be more hawkish compared to Lael Brainard, who has been appointed deputy chairman of the Fed. As a result, on Monday, EUR/USD went down immediately on the news.
Powell's reappointment wasn't really unexpected by traders, who tried to buy back the euro. The currency managed to recover half of the recent loss, but it could not consolidate at that level. Bullish traders have no opportunities to reverse the price, despite previous attempts, motivated by strong PMI and the US dollar's correction following the yesterday's rally. A breakout of the 1.1300 level would be necessary for bulls to push forward.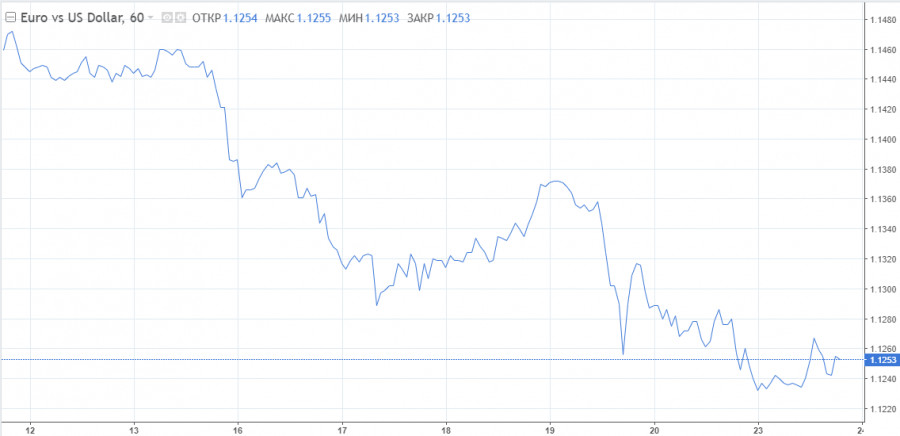 The euro is in oversold territory, and the EUR/USD pair may likely undergo a correction later in the week due to reduced trading in the US around Thanksgiving Day. Currently, it is sliding downwards.
The European currency may push lower towards 1.1100 in the upcoming trading days. With slightly more than 100 pips separating the price, it does not seem unlikely.
Afterwards, the pair could settle at these lows until the end of the year, when market players could begin opening long positions once again. The euro could end the year around the 1.1500 level and return to 1.2000 in 2022.
The meeting of the European Central Bank in December would be crucial for the currency. Many central banks around the world have already started hiking interest rates. The regulators in New Zealand and South Korea are set to raise interest rates this week. The ECB could follow them, but at the moment it is pursuing a wait-and-see tactic.
Some economists have stated the euro could recover later next year if the European regulator begins tackling growing inflation. In Germany, the inflation rate is set to reach 6%, according to Bundesbank data, indicating that the monetary policy should be amended.
As the ECB is observing the situation, the European economy continues to slow down, and the COVID-19 situation deteriorates further. The latest EU consumer confidence data was below market expectations. The indicator fell from -4.8 to -6.8 points in November, compared to the forecasted -5.5 points.
Amid the ongoing US dollar rally, the euro has no chance of recovery in the short term. The currency could surpass 1.1100 and even 1.1000. More and more forecasts indicate such downward movement is possible.
The material has been provided by InstaForex Company -
www.instaforex.com