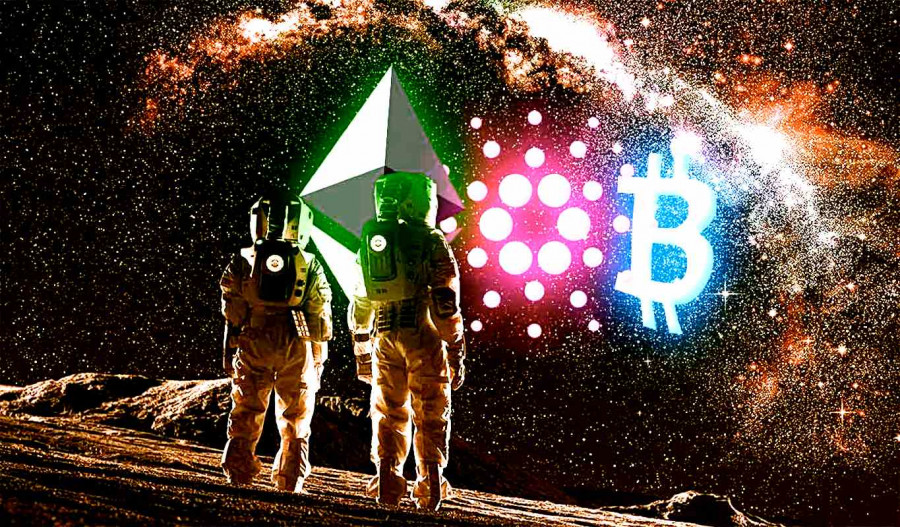 Bitcoin and Ethereum are just warming up, and they are still far from their potential new all-time highs. Recently, Bitcoin crossed the $68,000 mark, and Ethereum - $4,800.
The market capitalization of the crypto market has crossed the $3 trillion milestone due to the bull run of bitcoin and ethereum, and now the crypto market is completely in the grip of the bulls.
Last year, well-known technical analyst Adrian Zdunczyk, who heads The Birb Nest trading group, predicted new highs for bitcoin in the fourth quarter of 2021, and even that it would exceed the $66,000 mark in October.
Ethereum is trading at a price of $4,800, and Zdunczyk believes that Ethereum has huge opportunities to set new super-high targets and overcome the $20,000 milestone as early as next 2022.
If Zdunczyk turns out to be right, then Ethereum will rise in price by more than 300% by the beginning of 2022. Ethereum has already grown by more than 500% since the beginning of the year, as the demand for NFT and Defi has been enormous.
Ethereum will soon fully switch to the new eth 2.0 protocol, which contributes to even greater scalability of the network and will make gas commissions much lower.
This can become a catalyst for the increased growth of the main altcoin. However, Ethereum is already breathing down the back of such a competitor as Solana, which also works with smart contracts, but the commissions within the network are much lower.
Gemini co-founder Tyler Winklevoss believes that Ethereum is the best financial instrument, and this money will never depreciate.
He is sure that the growth of Ethereum is just beginning. Winklevoss believes that the rally that can be observed now is similar to the 2017 market.
The analyst is confident that this extreme jump will be at least up to the level of $14,000. Now Ethereum is the second cryptocurrency by capitalization, the main goal of Ether is to overcome the $1 trillion milestone.
The material has been provided by InstaForex Company -
www.instaforex.com