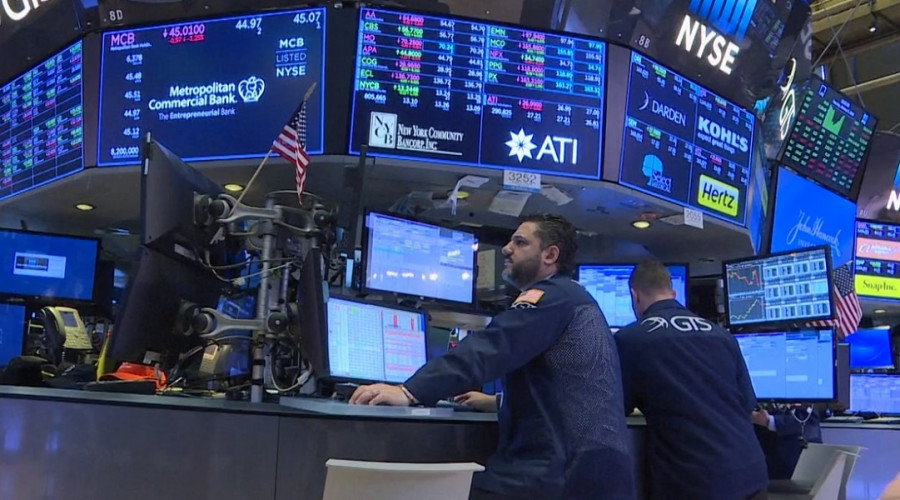 Despite the insignificant growth at the end of the day, the US stock indices again managed to reach record levels. So, the Dow Jones added 0.29%, and the S&P 500 - 0.09. At the same time, the marks of 36,432.22 and 4,701.72 points became new records of these indicators. The technological NASDAQ rose 0.07% to 15,982.36 points, showing an increase for 11 trading periods already.
The positive mood of investors was promoted by the approval by the US parliament of a draft law on investing $ 1 trillion in financing the country's infrastructure. According to this bill, it is planned to invest in the repair and improvement of highways, railways, electric networks, as well as telecommunications.
Against the background of this news, the price of securities of companies that can profit from the adoption of this bill has increased. Among them were shares of US Steel (+2.8%), and Caterpillar (+4%).
The published financial statements of companies also have a positive effect. Thus, among the components of the S&P 500 that have already submitted reports, 81% of companies in the third quarter received revenue higher than experts' expectations. Thanks to their strong reporting in the markets, growth continues.
Against the background of favorable reporting, the shares of Trade Desk Inc. rose by 30%, Coty Inc. by 15%. The value of securities of American Express, Visa Inc., and UnitedHealth Group also increased, which added 1.9%, 1.8%, and 1.5%, respectively. At the same time, the shares of Nike Inc. fell in price (by 3.2%), Amgen Inc. (by 1.1%), and Coca-Cola Co. (by 0.9%).
It should be noted that the value of Tesla securities decreased by 4.9%, which was caused by the announcement of the head of the company about his intention to sell 10% of the shares. Elon Musk conducted a survey on a popular social network, which showed that 58% of respondents agreed with his decision to sell shares, and 42% were against it. In total, the head of Tesla owns 17% of the company's securities.
The quotations of ViaSat Inc.'s securities also decreased significantly. (by 17%) after the release of the company's announcement of its intention to make a major deal to acquire Inmarsat for $ 7.3 billion.
Due to the increase in the value of bitcoin and Ethereum, the value of securities of companies associated with this sphere has increased. Shares of Coinbase Global, Riot Blockchain, Marathon Digital Holdings, and MicroStrategy Inc. gained from 5% to 18%.
The material has been provided by InstaForex Company -
www.instaforex.com