To open long positions on EURUSD you need:
In the course of yesterday, resistance was formed in the area of 1.1284, around which the entire emphasis will now be in the morning. Consolidating at this level will allow euro buyers to rely on a larger upward correction in the area of 1.1310 while maintaining the trend, but much will depend on the data on retail sales in the US, which will be released in the afternoon. In case of a EUR/USD decline scenario, long positions can be seen at a false breakdown at a low of 1.1253, but I recommend that you open long positions immediately to rebound only after the support test of 1.1203.
To open short positions on EURUSD you need:
The formation of a false breakdown in the resistance area of 1.1284 will be a signal to open short positions in euros, but the main purpose of the bears will be a low of 1.1253, consolidating below which will push EUR/USD to the support area of 1.1220 and 1.1203, where I recommend taking profits. If the demand for the euro returns following a weak report on retail sales in the US, it is best to consider short positions on a rebound from a weekly high around 1.1341.
Indicator signals:
Moving averages
Trade is conducted below 30 and 50 moving averages, which indicates a possible fall in EUR/USD
Bollinger bands
In case the euro declines, support will be provided by the lower limit of the indicator in the area of 1.1265, while growth will be limited by the resistance of 1.1290.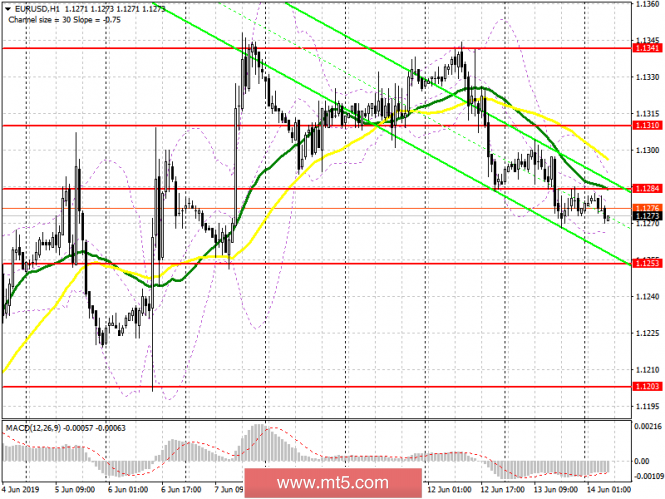 Description of indicators
MA (moving average) 50 days - yellow
MA (moving average) 30 days - green
MACD: fast EMA 12, slow EMA 26, SMA 9
Bollinger Bands 20
The material has been provided by InstaForex Company -
www.instaforex.com