Today, the pair is trading near WCZ 1/2 1.1268-1.1260, which means a possible halt of the fall. Forming a "false break" pattern is required for the purchase. This will provide an opportunity to get a favorable price in case growth resumes. The first goal of the ascending model is the June high, therefore, purchases with a stop no higher than 30 points will provide a favorable risk-earnings ratio.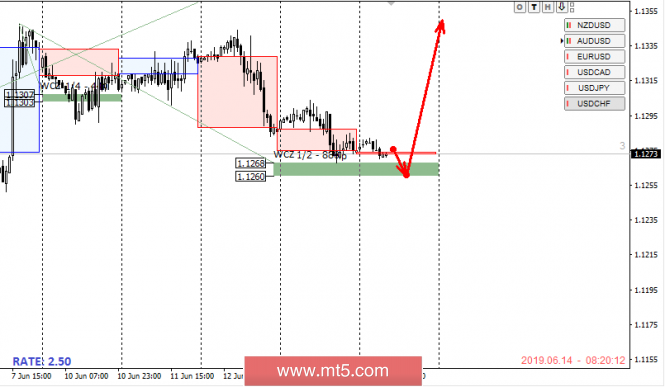 It is important to note that the upward movement will remain a medium-term impulse as long as the exchange rate is trading above the level of 1.1260. Otherwise, purchases will have to be abandoned.
An alternative model will be developed if the closure of today's US session happens below 1.1260. This will open the way to pulling down the pair. The goal of the fall will be the weekly CZ of 1.1188-1.1172. It should be borne in mind that in the medium term, the decline may continue to the May low.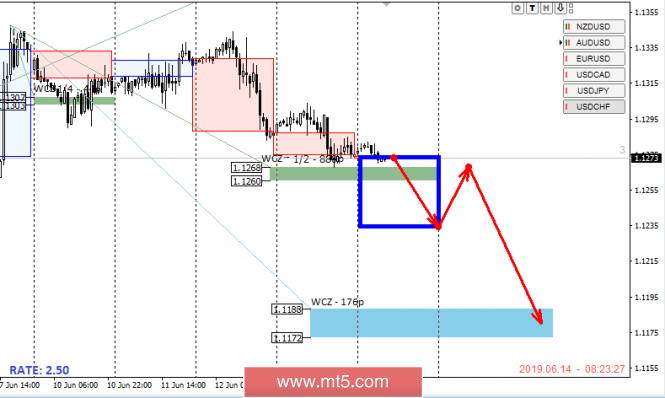 Daily CZ - daily control zone. The area formed by important data from the futures market, which change several times a year.
Weekly CZ - weekly control zone. The zone formed by important marks of the futures market, which change several times a year.
Monthly CZ - monthly control zone. The zone, which is a reflection of the average volatility over the past year.
The material has been provided by InstaForex Company -
www.instaforex.com