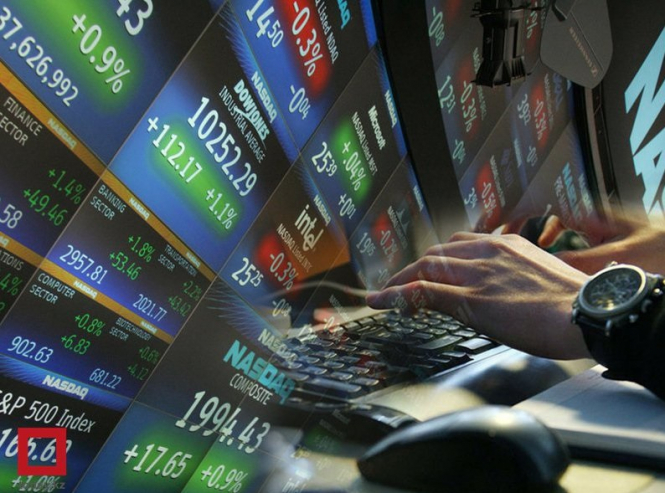 According to experts, the collapse of the US stock market on Tuesday, December 4, in particular, the collapse of the Dow Jones index, was one of the most significant events in the world of finance.
At yesterday's trading index Dow Jones Industrial Average fell to a record of 799 points. By the end of the trading session, it amounted to 25027.07 points, which is 3.1% below the closing level of the previous session. The most significant drop was demonstrated by the Dow Jones Transportation Average transport subindex. It fell by 4.4%, to 476 points. The S & P 500 index also fell in the red, losing 3.1% and falling to 2700.07 points. The Nasdaq index dipped by 3.8%, dropping to 7158.43 points.
Experts consider the Dow Jones collapse, recorded on December 4, 2018, the fourth largest one-day collapse in the history of the index. Other significant falls in the US stock market this year occurred on February 8 and 5, when the DJIA index fell by 3.15% and 4.1%, respectively, and on October 10, when it lost 4.6%.
The reasons for the fall of the US stock market analysts believe the growth of investors' concerns about the lengthy trade conflict between the US and China, as well as the not very good prospects for the American economy.
Experts remind that the temporary truce reached the G20 summit between US President Donald Trump and Chinese President Xi Jinping does not inspire optimism to financial market participants. Washington has repeatedly tried to force Beijing to change its approach to financing a number of industries, but the Chinese authorities are categorically against it. In the Celestial Empire stated that they will change the key state programs in accordance with the plans for the long-term development of the country.
At the G20 summit, the parties agreed on cooperation and joint efforts to reach a compromise in trade within 90 days. In the absence of a result on this issue, large American banks, corporations and small companies in the country expect a financial collapse. A negative factor may be the slowdown in US GDP growth in 2019, which is predicted by many experts. At the same time, the rise in interest rates by the Federal Reserve System (FRS) of the USA to the level of 2% -2.25% is estimated as too high for the stable functioning of the American economy.
The material has been provided by InstaForex Company -
www.instaforex.com