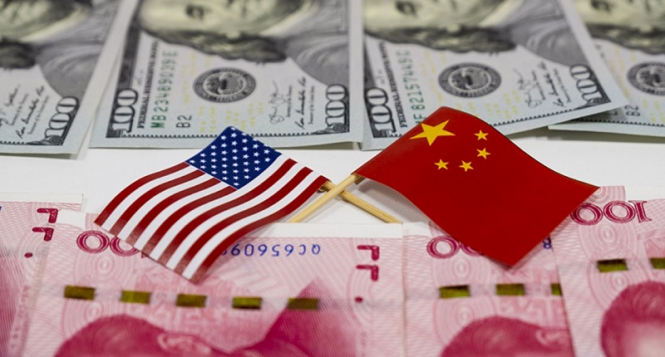 One of the main factors of the exchange rate pair AUD / USD is the interest rate of the US Federal Reserve. However, trade friction between Washington and Beijing may make even more serious adjustments here. The RBA (Reserve Bank of Australia) allow reconciliation of the parties. Such an alignment will be a great "news for risk appetite," bank analysts write. American currency, apparently, will be under pressure. This is due to the fact that, despite the compromise agreements between the United States and the People's Republic of China, a short-term increase in risk appetite is possible. In general, as noted by strategists, the macroeconomic picture favors the greenback and it's too early to sound the alarm.
"The resumed decline in stock markets and credit markets around the world, as well as falling oil prices, helped support the dollar," analysts write.
Trouble US currency will be waiting for next year. It will feel the headwind with a positive outcome for Brexit, as the pound and euro rise in price.
As for today, it seems that the market tried to run ahead of the "locomotive" ahead of the main risk events, including the speech of the ECB President Mario Draghi in the European Parliament.
Interest rates
There is a possibility of a downward revision of the market consensus opinion on the subsequent rate dynamics for the Fed Reserve funds. Nevertheless, betting strategists in the Australian regulator are advised to take a closer look at the game for expanding the spread of rates in the Green Continent and in the States. Given the tension and vigilance of the PBA with respect to the slowdown in global GDP (except for the United States), rates in Australia will remain low for much longer than the market expects. According to experts, the grounds for lowering the forecast for Australian rates still remain.
Investors are unlikely to believe in the ability of the Central Bank of Australia to raise rates during the housing market correction period. In America, looking at the prospect of rising wages and core inflation, the rates will increase. Banking analysts advised playing at the near end of the curve, using papers with annual and 2-year duration.
The material has been provided by InstaForex Company -
www.instaforex.com