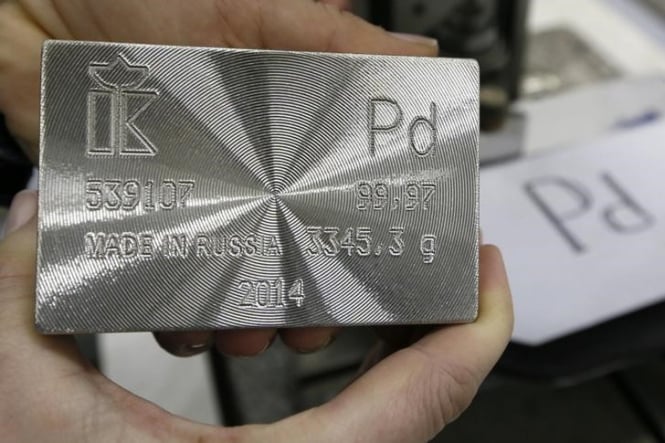 According to expert estimates, the value of palladium in the global market of precious metals reached a record high. Many analysts call this metal new gold.
According to the New York Stock Exchange, palladium quotes are currently up 9%. According to experts, this is the best indicator since the beginning of the year among the most demanded metals. Investors believe that the precious metals market is at the beginning of a serious rally.
According to the CPM Group, about 70% of palladium demand is in the automotive industry. This metal is required for catalytic converters. The widespread transition of the automotive industry from diesel to petrol power units provoked an explosive growth in demand in the global market, analysts say.
In China, the increase in demand for palladium is caused by the active struggle against environmental pollution. China has tightened standards to preserve purity, which is why automakers began to use catalytic converters in large quantities. According to Maxwell Gold, a leading analyst of the company, the palladium market has good long-term prospects. The expert considers the acute shortage of precious metals over the past eight years to be a kind of "fly in the ointment", but M. Gold is sure that this can be done.
Last Friday, an ounce of palladium was given $ 1,170. According to analysts of the company Citigroup, we should expect further growth in the value of the "new gold". It should be noted that three-quarters of the global stock of this metal are produced by the countries of South Africa and Russia. The volume of Russian palladium production in 2017 amounted to 81 tons.
The material has been provided by InstaForex Company -
www.instaforex.com