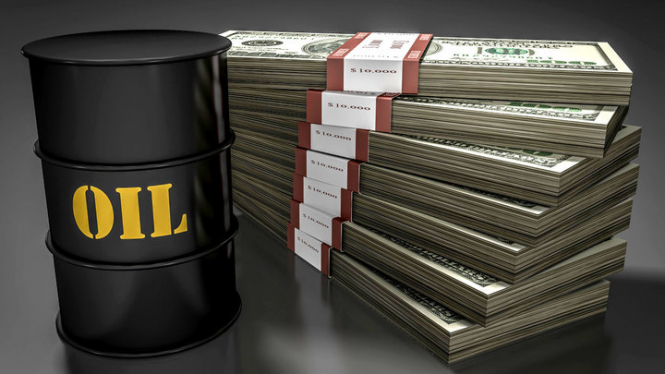 According to the calculations of the British consulting company Pantheon Macroeconomics, the fall in oil prices does not have the former positive impact on the American economy. Experts believe that the reason for this is the growth of shale oil production and the oil and gas industry as a whole.
According to Ian Shepherdson, a leading economist at Pantheon Macroeconomics, the collapse of oil prices, recorded recently, does not threaten US economic growth in the near future. "The key to the American economy is the fact that lower oil prices have a slowing effect on the US economy. The reduction in capital expenditures, starting in the shale oil segment, outweighs the potential benefits of rising consumer spending due to cheaper gasoline," the analyst summarizes.
Recall, forecasts from Ian Shepherdson was recognized as the most accurate compared to others. They clearly demonstrate that in the course of the previous collapse of oil prices, when the stock prices of Brent oil in the middle of 2014 fell from $ 107 per barrel to almost $ 26 per barrel, in America there was a sharp slowdown in GDP growth. Industrial activity during this period fell by 60% in the oil and mining sectors due to a reduction in capital expenditures.
According to experts from Pantheon Macroeconomics, capital expenditures that are not related to the oil and mining industries, also dramatically slowed from 2014 to 2016. The reduction in capital expenditures was recorded in transport companies, in residential real estate and the financial sector, as well as in such segments of the American economy as the production of special machinery and industrial equipment.
The tense situation persists today. The cost of oil from leading brands Brent and WTI have fallen by almost 30% since the beginning of October 2018, analysts remind. A similar scenario has arisen due to the threat of US sanctions against all oil exports from Iran. As a result, OPEC + countries increased oil production to compensate for the proposed cessation of Iranian oil exports. This allowed financial market players to place bets on lower oil prices due to oversupply, as well as fears about a fall in demand for black gold amid forecasts of a slowdown in global economic growth.
The material has been provided by InstaForex Company -
www.instaforex.com