EUR/USD: This pair went upward significantly on Friday and on Monday, leading to a huge Bullish Confirmation Pattern in the 4-hour chart. It is expected that price would continue going upwards until it reaches the resistance line at 1.2000. At that point, bears would offer a fierce resistance against bulls. The price may fall at that point.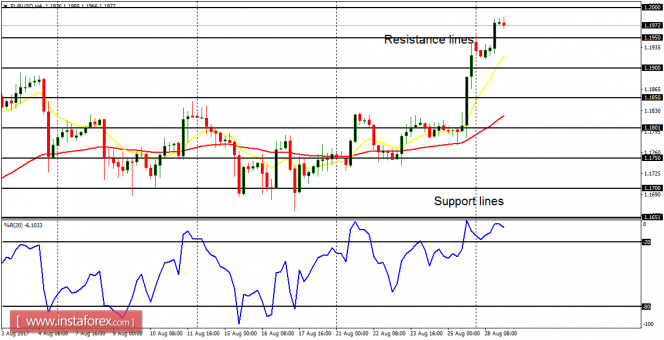 USD/CHF: What happened in this market last week, has resulted in a bearish signal (especially given the continuous bullish journey on the EUR/USD, which would help drive the USD/CHF price further into the southwards territory). The recent neutrality in the market is over and the price would go further downwards.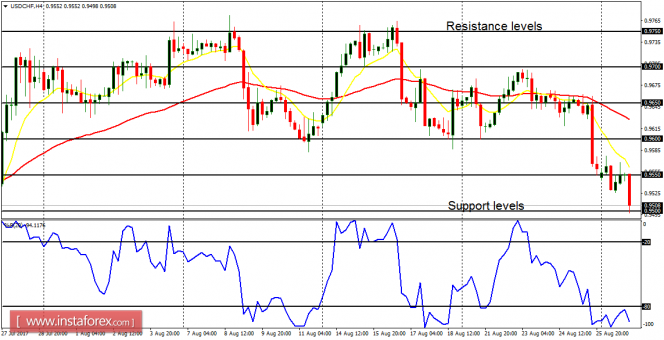 GBP/USD: The movements on major pairs are becoming interesting. A bullish signal has been generated on the GBP/USD, as price goes above the accumulation territory at 1.2900, going towards the distribution territory at 1.2950 (which would be breached to the upside soon). There is now a Bullish Confirmation Pattern in the 4-hour chart.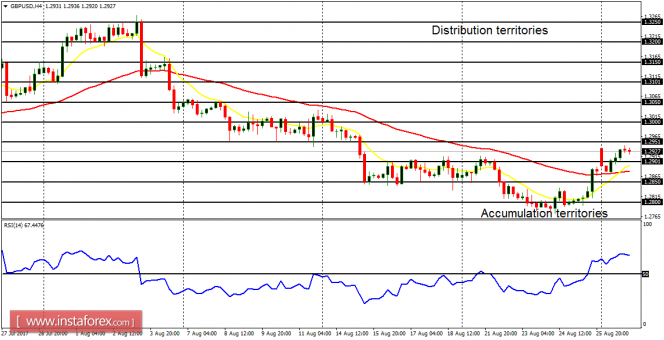 USD/JPY: This currency trading instrument is neutral in the short-term and bearish in the long-term. The neutrality is currently being ended as the USD/JPY price goes further downwards, testing the demand level at 108.50 and posing to break it to the downside. After the demand level at 108.50 has been broken to the downside, the next target would be the demand level at 108.00.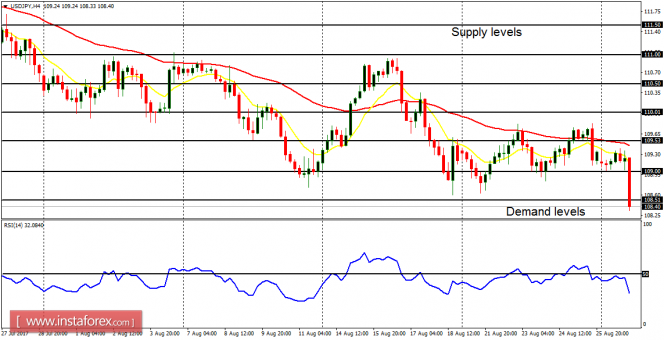 EUR/JPY: This cross generated a bullish signal at the end of last week and then went further upwards yesterday. The current pullback that is being seen in the market is a wonderful opportunity to buy long when things are on sale, and in the context of an uptrend. It is possible for this cross to gain additional 200 pips before it reverses seriously.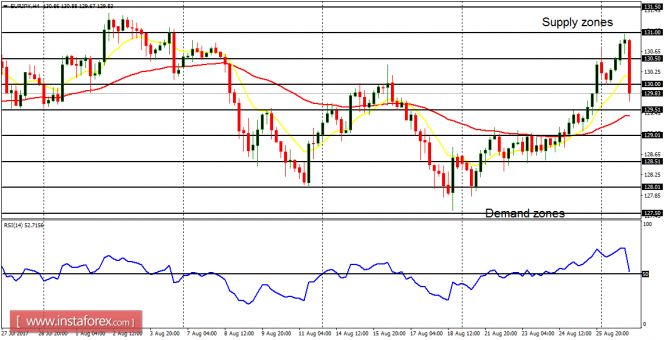 The material has been provided by InstaForex Company -
www.instaforex.com