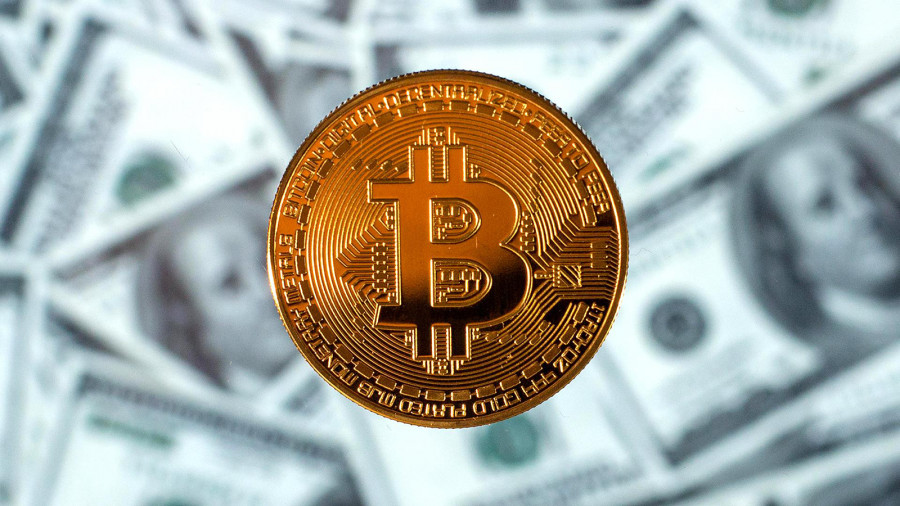 On a 24-hour timeframe, the bitcoin cryptocurrency retains upward prospects. The price continues to be located not only above the trend line, which has a starting point in mid-July, but also above the critical line. However, in the last few weeks, even on the daily timeframe, the movement looks like a flat. If this is true, then the Kijun-sen line will not act as a strong support for the price, although there have been several rebounds from this line in the last few days. If the price manages to overcome the critical line, then the correction can continue to the Ichimoku cloud and its lower border.
Meanwhile, the author of the bestseller "Black Swan" Nassim Nicholas Taleb made another comment on bitcoin. He once again criticized the blockchain and cryptocurrencies, and also made a prediction that in the end they will all cost zero. "I don't believe in cryptocurrency or blockchain technology," Taleb says. Bitcoin is successful at the moment because it costs tens of thousands of dollars. Remember that a year and a half ago it cost 4 thousand dollars and was in the shadow of other markets and instruments. Such an increase in value is not a success for the currency. The currency should be stable so that all market participants and businesses can trust it without fear that tomorrow the price will change by 20 or 30%. Bitcoin cannot boast of stability. If you pay rent in bitcoins, you can easily go broke if the price goes up, and your income depends on fiat money. It's a bubble and sooner or later it will deflate. And when that happens, the damage to the economy may be irreparable. Gold will never depreciate. I have a gold chain... So it will remain gold in 1000 years, and the blockchain must be supported by people. If interest in him disappears, then it will all go away. There may also be another technology that will displace the blockchain," Nassim Taleb believes.
In general, Nassim Taleb is not mistaken in his conclusions. Bitcoin, as has been said many times, is really worthless by itself. And its value is determined only by the public's interest in it. By itself, it's just a useless piece of code. Thus, if for some reason humanity is no longer interested in it, then it may drop to zero. The only question is, what should happen so that everyone's interest disappears at once?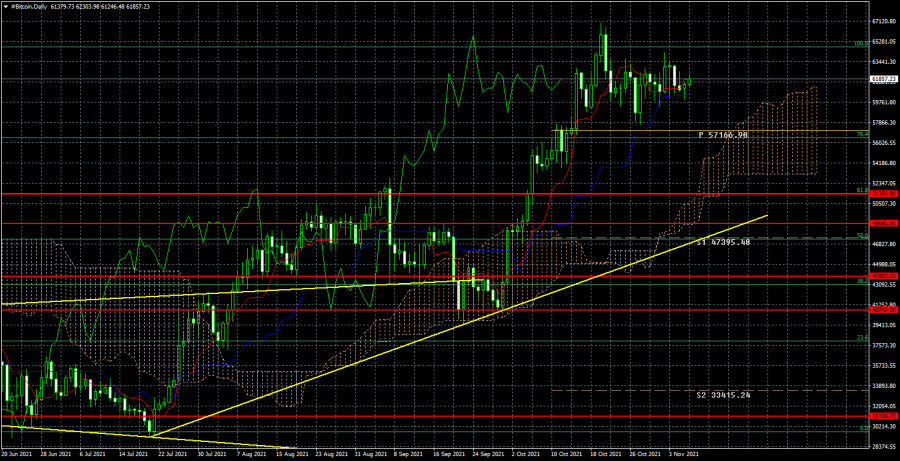 The bullish trend continues on the 24-hour timeframe, and the ascending trend line remains, which eloquently signals the mood of market participants and can promptly notify them about the beginning of a correction or a new downtrend. As long as the price is above Kijun-sen, we advise you to stay in bitcoin purchases with goals of $64,700 and $67,000. Fixing below it will be a new signal for a new round of downward correction.
The material has been provided by InstaForex Company -
www.instaforex.com