The US Labor Ministry's report turned out to be excellent. The unemployment rate fell from 4.8% to 4.6%, with 531,000 new jobs created outside agriculture. It is likely to fall even further. Earlier, the FOMC's meeting results allowed investors to speculate on the timeline for QE tapering. Now, the labor market momentum clears everything up. This level of unemployment ensures the winding down of the bond-buying program will be rather swift. Nevertheless, instead of declining further, the pound managed to bounce back somewhat, thanks to the extreme sell-off in the previous day. As it turned out, the pound was greatly oversold, and the market had to correct this imbalance.
Unemployment rate (United States):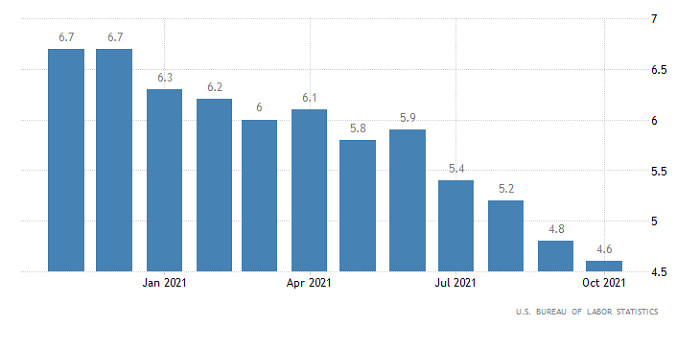 GBP has dropped by more than 1.5% in a short period of time. It has led to a bounce off the support level of 1.3400.
The Relative Strength Index (RSI) has fallen below the 20% line in the H4 chart, indicating the pound is greatly oversold.
The D1 chart shows full recovery of dollar positions relative to the 1.3400 ---> 1.3832 corrective move.
Outlook:
The 1.3400 support level is particularly important in this situation. A breakout of this level would prolong the bearish trend, which would lead to a recovery of the dollar in the medium term.
If the price settles above 1.3510, it would lead to a flat or an eventual pullback.
In terms of complex indicator analysis, technical indicators are signalling to buy the pair for intraday and short-term trading due to a pullback from the support level.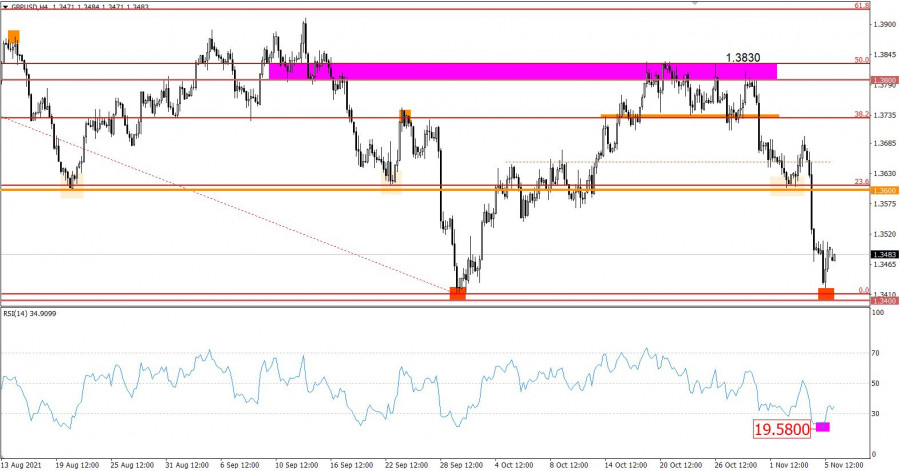 The material has been provided by InstaForex Company -
www.instaforex.com