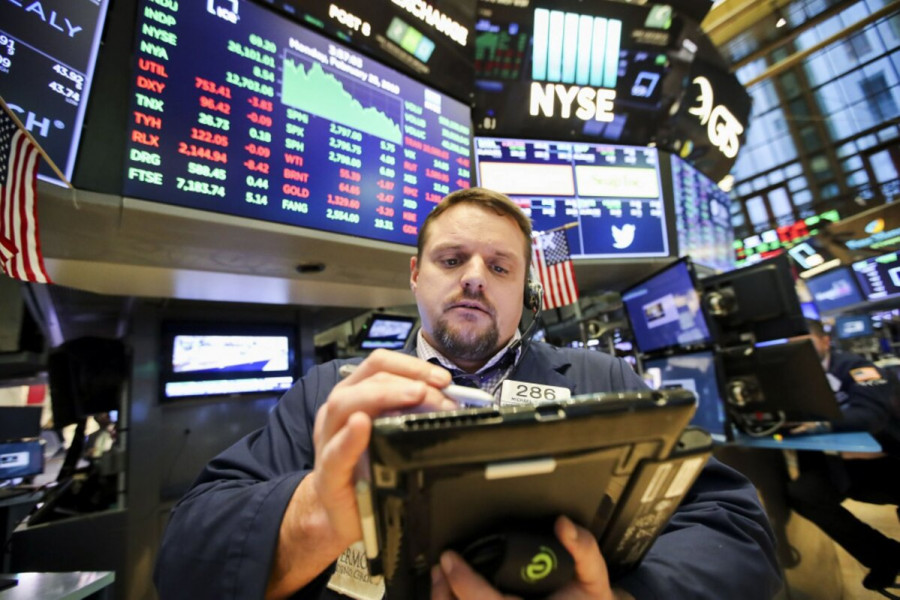 US stock indicators are hitting all-time highs at the close of trading on Monday. The broad S&P 500 gained 0.5% and climbed to 4,566.48 points, the DJIA industrial added 0.2% to 35,741.15 points and the NASDAQ Composite rose by 0.9% to 15,226.71 points.
Markets' optimism was bolstered by positive financial reports from banks and other companies that released their results for the third quarter last week.
Investors are anxiously awaiting the reports of high-tech companies to be released this week. These companies make up about 30% of the S&P 500 indicator. Facebook has already issued its report, which has had a positive impact on the company's stock price. Microsoft, Twitter, Alphabet, Apple and Amazon will publish reports later this week. Analysts predicted that technology companies are more likely to show a strong record for the last quarter.
At the same time, Snap's disappointing results and pessimistic forecasts, given after Apple tightened its privacy policy, will eventually affect Snap's sales, which could have a negative impact on other tech companies. If the major companies' outlooks do not turn out to be optimistic, investors could be deeply worried.
Moreover, investors consider global central banks' reaction to growing prices a key factor. According to the government bond market, investors believe that the UK Central Bank plans to increase interest rates as early as next month. Traders also expect data from the ECB and the Bank of Japan. Besides, their meetings are scheduled for the current week. The US Federal Reserve informed of a potential rate hike in 2022. The US Parliament members are actively debating a bill on a major social spending program. According to analysts, it will continue to stimulate economic growth. However, it is not clear how these expenses will be financed.
Amid PayPal's refutation of information about the future deal to buy the company Pinterest, the securities of the former rose by 2.7% and the latter dropped by 13%.
Kimberly-Clark stocks decreased by 2.2% due to the fact that the company worsened its profit forecast for the current fiscal year.
Tesla's shares gained 13% due to strong growth and exceeding the company's $1 trillion value. Besides, it was reported that Hertz Global Holdings Inc. made a bulk order for a large batch of Tesla cars (in the amount of 100,000 units).
The profitability of 10-year US Treasury bonds declined to 1.634%.
Brent crude oil rose by 0.5% to a 3-year high of $85.99 a barrel.
The material has been provided by InstaForex Company -
www.instaforex.com