Bitcoin successfully bounced from the $60,000 area. This is a good sign, as is the fact that the price has reached $63,000. For more confident optimism, the main cryptocurrency still needs to gain a foothold above the previous all-time high above $64,000 per coin. Then the downward correction can be considered complete.
In the meantime, given the current technical picture, it is too early to say that the local decline is behind. The threat of the formation of a head and shoulders reversal pattern has not yet passed. If the recovery halts below $67,000 per coin in the coming days, the price could well return to the $60,000 support with a breakdown, paving the way for bitcoin to $55,000 or even $52,000.
Hyperinflation is a strong catalyst for cryptocurrency growth
Nevertheless, the medium-term fundamental background remains encouraging. As well as the scenario of the growth of the main cryptocurrency to $100,000 per coin. The supporting factors here are the approval of Bitcoin futures ETFs and rising inflation in most advanced economies.
On Saturday, October 23, Twitter and Square CEO Jack Dorsey shared his take on the current US economic situation. He tweeted about the impending hyperinflation as a result of the constant printing of money in the US and how the rest of the world will suffer from it.
And according to JP Morgan, it is inflation that pushes institutional investors to buy bitcoin.
Gold VS Bitcoin: the precious metal is losing its popularity
Hedge fund manager and billionaire investor Paul Tudor Jones continues to hedge his bets with cryptocurrency, claiming it is his preferred investment to fight inflation.
Jones was an ardent supporter of cryptocurrencies in general and bitcoin in particular. In an interview with Yahoo Finance back in December 2020, he predicted that the capitalization of the main cryptocurrency would be $9 trillion over the next two years. In the same interview, Jones equated the bitcoin market with online stocks in the second half of the 90s, claiming the possibility of a high return of investment (ROI).
Then, in June 2021, he stepped up his support for the cryptocurrency, stating that all investors should devote at least 5% of their investment portfolio to BTC.
Regarding the competition between gold and bitcoin, Jones stated:
"Bitcoin has a market cap of $2 trillion and gold at $1,865 per ounce. Bitcoin is mathematics and mathematics has been around for thousands of years. I love the idea of investing in something reliable, consistent, honest, and reliable."
Jones has already invested 2% of his portfolio entirely in BTC, claiming that this is his preferred way to diversify his portfolio and accumulate wealth. He also stated that ideally, he would like to keep 5% of his investment in gold, 5% in BTC, 5% in cash, and 5% in commodities.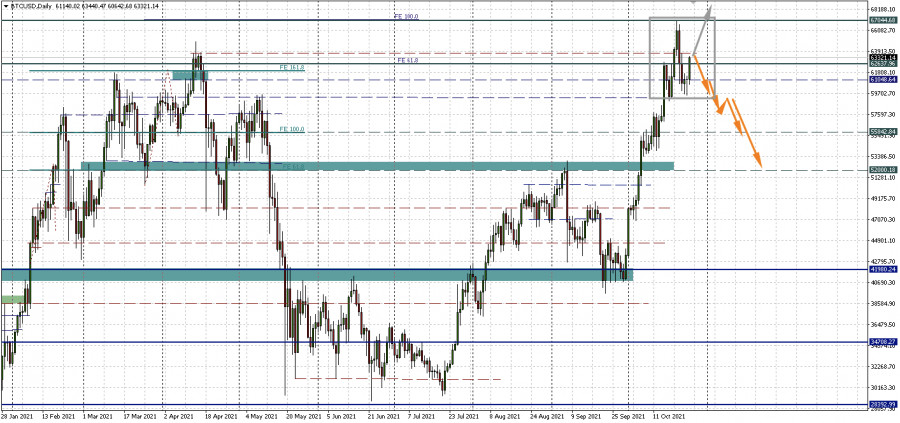 The material has been provided by InstaForex Company -
www.instaforex.com