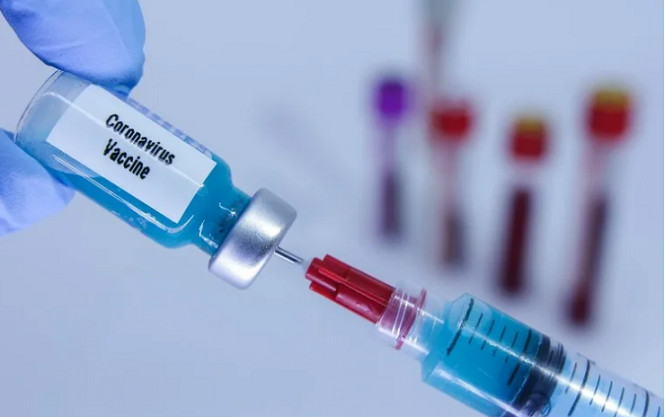 The vaccine developed by Chinese company, Sinovac, has been reported to be more than 50% effective against COVID-19. However, key supporting data have not been released, which could delay its approval and introduction. Meanwhile, another pharmaceutical group, Sinopharm, has applied for the approval of its coronavirus vaccine.
In another note, President Aung San Suu Kyi has announced that Myanmar will purchase COVID-19 vaccines from India. She said that priority will be given to frontline medical workers, and that it could take several months to vaccinate the entire population.
Meanwhile, Mexico has introduced the first live COVID-19 vaccine in Latin America, which was broadcast in a daily press briefing by President Andres Manuel Lopez Obrador.
On Thursday, about 3,000 people were vaccinated with Pfizer's drug in the country, which authorities have called a "trial run". The next batch is about 50,000 doses, and by the end of January, periodic deliveries will reach 1.4 million. Epidemiologist Hugo Lopez-Gatell said the vaccine will be free and universal in Mexico.
Chile and Costa Rica are also expected to launch their vaccination campaigns using Pfizer's drug.
As for the European Union, governments are gearing up for an unprecedented vaccination campaign, after regulatory authorities approved the vaccine.
France's National Health Administration has authorized the Pfizer-BioNTech vaccine for people aged 16 and over, so a vaccination program is scheduled to begin on Sunday.
Meanwhile, the UK has already vaccinated more than half a million patients in less than two weeks, starting on December 8 to December 20, 2020. A total of 521,594 people have been vaccinated, most of whom were 80 years of age or older.
Iran is also finding a way to buy the COVID-19 vaccine despite US sanctions.
In Canada, authorities have approved Moderna's drug, which came two weeks after the Pfizer-BioNTech vaccine was approved in the country. Several thousand doses of the vaccine have already been administered.
Ontario expects to receive 53,000 doses of Moderna's vaccine by the end of December.
Moderna's vaccine has been called a "tipping point" in the fight against COVID-19 because, unlike its Pfizer-BioNTech counterpart, it does not need to be stored at ultra-low temperatures, making it easier to deliver directly over time.
According to Operation Warp Speed, the frequency of allergic reactions to the Pfizer vaccine is higher than expected. This was announced on Wednesday by Chief Adviser Dr. Moncef Slaoui.
Slaoui said the last time he has seen an allergic reaction was on Tuesday, in six cases.
He also noted that the data on vaccinations lagged behind the real numbers, and that there are negotiations underway between vaccine manufacturers and the National Institutes of Health to conduct clinical trials of COVID-19 vaccines in allergy groups.
Slaoui said these tests would help understand the rate of allergic reactions and their triggers.
Accordingly, rush and mass vaccination at this time is clearly not safe!
The material has been provided by InstaForex Company -
www.instaforex.com