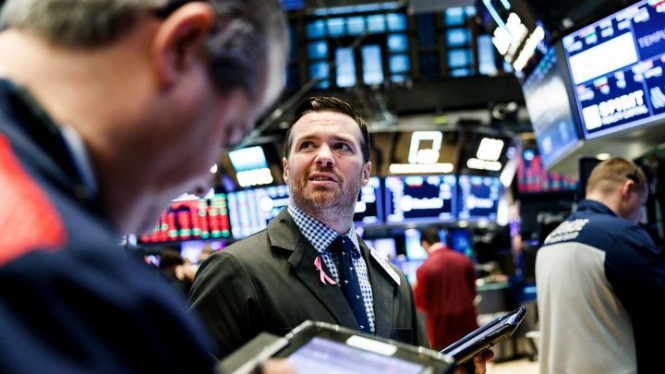 US stock indices rose on Thursday, which raised hopes for a positive future.
Today, markets are closed due to the Christmas holiday, but traders are still closely monitoring the situation around the negotiations over a new US stimulus. There are a lot of doubts that a bill will be signed, especially since Donald Trump still refuses to approve it. According to him, payments to households should be increased, because in his opinion, the sizes that the Congress approved were too small.
Accordingly, Democrats rushed to side with Trump, since his stance is extremely close to the ideas they had been promoting earlier. However, without the approval of the Republicans, it will be impossible to ratify an increase in payments. But the Republicans themselves are categorically against any increases.
Just yesterday, there was an unsuccessful meeting between House Speaker Nancy Pelosi and the Republicans, during which Pelosi tried to convince her colleagues to approve an increase. The negotiations, however, reached an impasse, which in turn made investors nervous, putting more pressure on stock markets.
Negotiations on the issue will start again on Monday.
Another driving force in stock markets is news about the COVID-19 vaccine. According to the latest reports, a campaign for mass vaccination has already started in the US, and to date, about 1 million have been vaccinated against the coronavirus. Authorities are aiming to vaccinate at least 20 million people before the new year.
Because of this, at the close of trading yesterday, the Dow Jones Industrial Average grew by 0.23% or 70.04 points, reaching a level of 30,199.87 points.
The S&P 500, meanwhile, climbed 0.35% or 13.05 points, pushing it to 3,703.06 points.
The NASDAQ Composite gained 0.26% or 33.62 points, and closed at 12,804.73 points.
As for the European stock exchanges, major indices increased yesterday on the news that the UK and the EU finally concluded a trade deal.
An agreement was reached after a long and grueling negotiation process, which periodically reached a dead end on the most pressing issues.
On December 30, the UK parliament will have to meet in order to ratify the deal.
Of course, this was great news for market participants, thereby leading to the rise of stock indices in the short term.
STOXX Europe 600 increased by 0.12% and reached 395.98 points, while the FTSE 100 climbed 0.1%.
The IBEX 35, meanwhile, went up by 0.47%, while the CAC 40 declined a bit by 0.1%.
Trading floors in Germany and Italy were closed.
The material has been provided by InstaForex Company -
www.instaforex.com