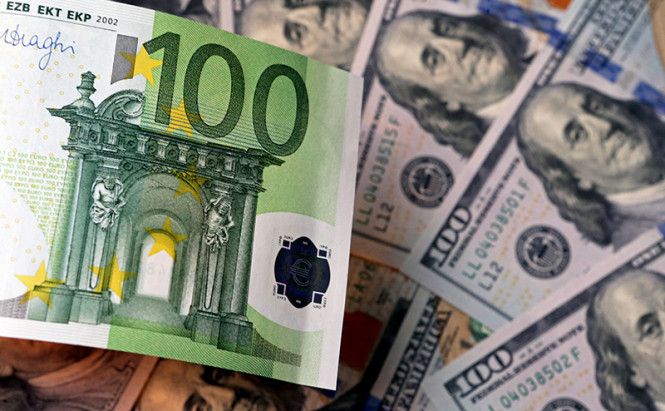 The dynamics of the major currencies – US dollar and euro, continued to stay in the forecasted range. The regulators did not bring surprises to the markets, so the upward movement of the EUR/USD pair was quite expected.
Before the meeting, a lot of experts are concerned about the dollar's possible collapse. A similar scenario was assumed in the event of fundamental changes in the Fed's current strategy, but this did not happen. They held the target rate of Federal funding in the range of 0-0.25%, coinciding with the forecast of economists. It should be recalled that it remained in this range since March 2020. Therefore, Fed's representatives expected this near-zero rate to be maintained until the end of 2023.
At the same time, the current monetary policy aimed at supporting the US economy remained the same. The FRS will continue its massive financial injections and the adoption of new stimuli until a clear progress is observed on key economic indicators, such as employment and inflation.
Currently, the US Congress is developing another package of support measures in the amount of $ 900 billion. This measure includes direct payments to Americans of $600 per adult and $600 per child. It is possible that this bill will be submitted before the end of the week, as Congressmen go on vacation from Saturday, December 19.
Following the meeting, the Fed retained the previous structure of securities repurchase, not giving preference to long ones. At the same time, the monthly volume of purchases of bonds remained within $120 billion. According to the regulator, this is necessary for positive changes, that is, to successfully reach employment and inflation targets in the United States. Another important task for the Fed is to increase monthly investments in treasury bonds by $80 billion, and by $40 billion per month in agency mortgage securities.
The US dollar started rising after the meeting. It has strengthened for the first time in a long time, after being supported by the growth in the yield of Treasury bonds. Late Wednesday evening, the dollar slowed down against the euro in the EUR/USD pair after it rose to the level of 1.2161, sharply gaining impulse. On Thursday morning, the EUR/USD pair continued its upward trend, moving around the range of 1.2230-1.2231.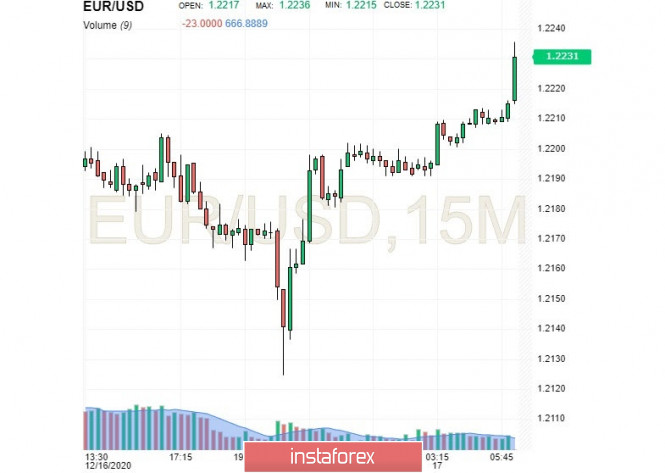 Currency strategists at Wells Fargo believe that the US currency will continue to strengthen against the European one in the near future. Nevertheless, the euro also does not stand aside, strengthening its position. Analysts are sure that it is unlikely for the euro to decline in the current planning range.
According to experts, the EUR/USD pair will maintain a relative balance in the medium term, since both of them are slowly rising, without interfering with each other. They believe that it will only be broken if something surprises the market.
The material has been provided by InstaForex Company -
www.instaforex.com