The US stock market still managed to rally and reach new highs even if it is post-Christmas, which were shown by the main stock indexes. This is due to D. Trump's unblocking of new measures to support the population and business, which the Congress previously adopted.
There is no doubt that such a wave of optimistic emotions can certainly affect the dynamics of the currency market. The US dollar expectedly declined, but its fall against major currencies was not so noticeable. In our opinion, the reasons for the lack of notable decline are on the one hand, the previously played out reaction to the new incentives, and on the other hand, the low activity of currency traders on New Year's Eve, when a significant number of market players leave for Christmas holidays.
Another reason that leads to such market behavior is the general weakness of global currencies amid the activity of central banks, whose goal is to weaken the rates of their national currencies. It should be admitted that the US dollar remains weak due to the noticeable number of support measures taken by the Fed, the Treasury, and now, the Congress, which has totally significantly increased the dollar supply in the financial system.
However, other major currencies are not strong. They only lose to the dollar in terms of weakness, since America has much more opportunities to weaken its national currency, which is an important supporting factor for the country's economic recovery.
To sum up the results of this year, it is noteworthy that it fully tested the global financial system. The United States still remains in the center of it and the US dollar is still the main world reserve currency. Despite the overall impact of the COVID-19, the year ends in currency markets on a wave of optimism and hopes that 2021 will be a turning point, which will lead to a more active economic recovery and save the planet from the strong influence of COVID-19.
We believe that the new year will begin with continued growth in demand for risky assets, while the US dollar will continue to remain under distinct pressure, which can incidentally contribute to a faster recovery of the US economy, that is, if new misfortunes do not put people's lives in danger.
Forecast of the day:
The EUR/USD pair is trading below the level of 1.2250. We believe that breaking through it will lead to further growth to 1.2300.
The USD/JPY pair continues to rise smoothly amid growing demand for risky assets and easing concerns in financial markets. We expect that overcoming the price level of 103.90 will lead to the continuation of growth to the level of 104.15.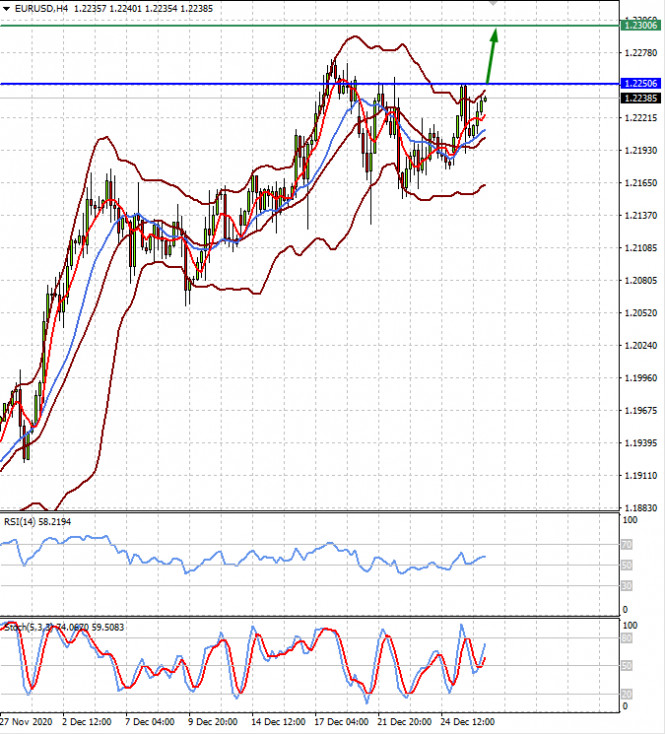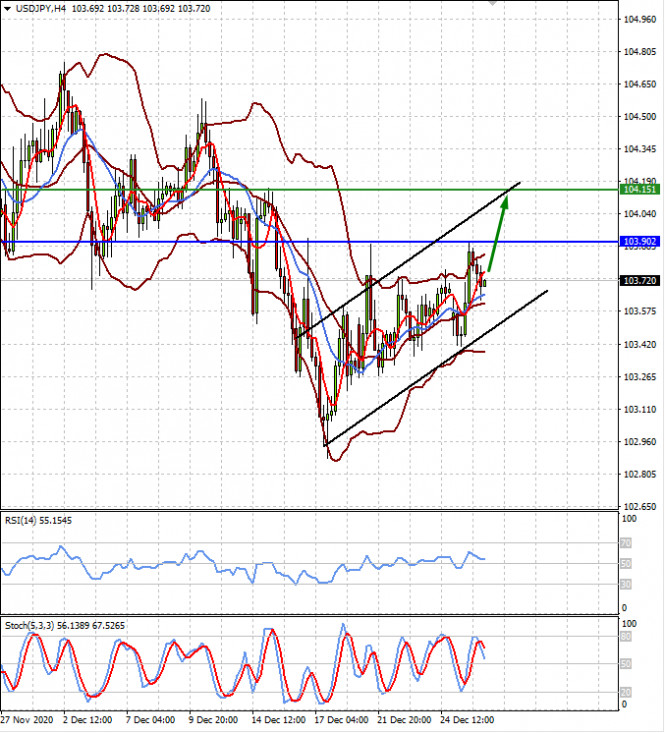 The material has been provided by InstaForex Company -
www.instaforex.com