On Friday, a weekly control zone of 1.1240-1.1222 was reached with a decrease, which made it possible to record part of the sales opened earlier. It is necessary for the EUR/USD pair to stay below the weekly control zone 1/2 1.1313-1.1304 for further decline to continue. The next goal of the bearish movement will be the weekly control zone 1/2 1.1131-1.1122. A deeper correction may be required to continue the decline, so sales from current levels are not profitable.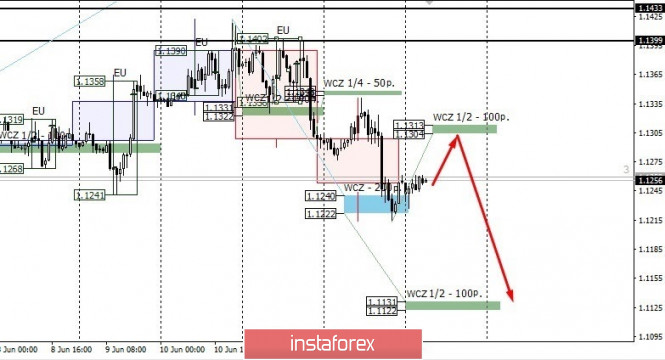 A two-day absorption pattern was formed last Thursday and Friday, which indicates that the continuation of the downward movement and a retest of the low of last week is very likely.
An alternative growth pattern will be developed if today's trading closes above the Weekly Control Zone 1/2. This will indicate the continuation of the upward movement and the abolition of the bearish impulse. The probability of implementing this pattern is 25%, which makes it auxiliary.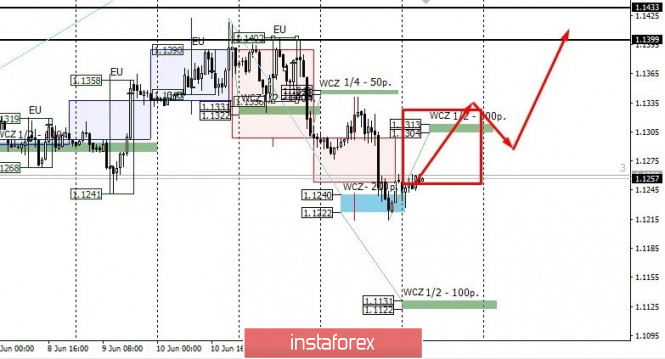 Daily CZ - daily control zone. The zone formed by important data from the futures market that changes several times a year.
Weekly CZ - weekly control zone. The zone formed by the important marks of the futures market, which change several times a year.
Monthly CZ - monthly control zone. The zone that reflects the average volatility over the past year.
The material has been provided by InstaForex Company -
www.instaforex.com