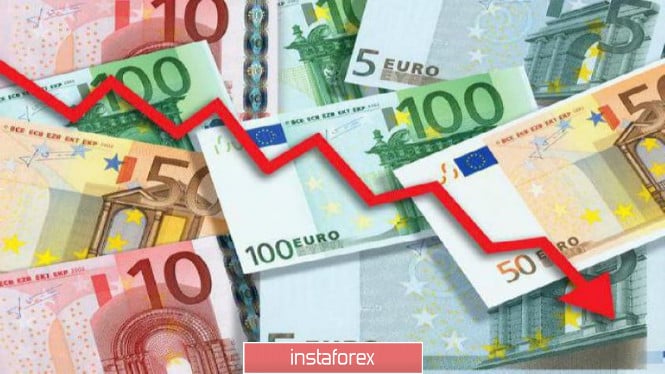 The European currency feels uncertain at the beginning of this week. In the EUR/USD pair, the euro is always the one being driven, giving the dollar the reins. Nevertheless, analysts believe that the euro will be able to recover in the medium term.
The political situation in Germany is rendering the European currency a disservice, experts say. The euro is doomed to failure if the current government resigns. The first bell was the defeat of Olaf Scholz and Klara Geyvits, candidates for leaders of the Social Democratic Party of Germany (SPD). Analysts fear that a change of leadership in one of the largest parties in Germany will lead to the collapse of the ruling coalition. This, in turn, will have an extremely negative impact on the euro, experts say.
Weak data on the manufacturing sector of the eurozone added fuel to the fire. On the one hand, many economic indicators increased, but business activity in almost all countries was very low. These factors also negatively affect the dynamics of the European currency. Pressure is also exerted on the signing of the Hong Kong bill by US President Donald Trump. Such a decision gave odds to the US currency, and the euro again had to defend its position, trying not to plunge to the bottom.
The EUR/USD pair was trading near the levels of 1.1020–1.1021 on Monday, December 2. Subsequently, after exceeding the 1.1030 mark, a reversal in favor of the greenback was recorded.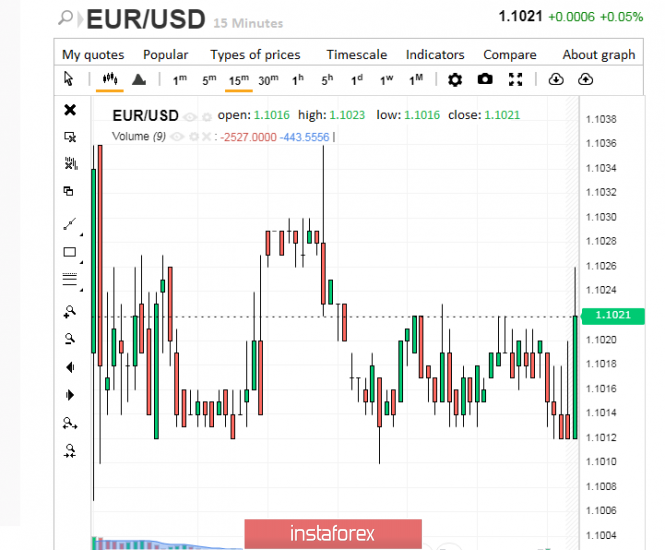 Demand for the European currency remained extremely low at the beginning of the week, while it was high for the greenback. According to experts, in the event of a breakout of the resistance line of 1.1050, the EUR/USD pair may reach the level of 1.1100. At the moment, such a scenario is quite relevant, analysts believe, focusing attention on the upward movement of the pair.
The EUR/USD pair started on a positive note by rising to 1.1077 on Tuesday morning, December 3. The confident rise of the pair inspired market participants.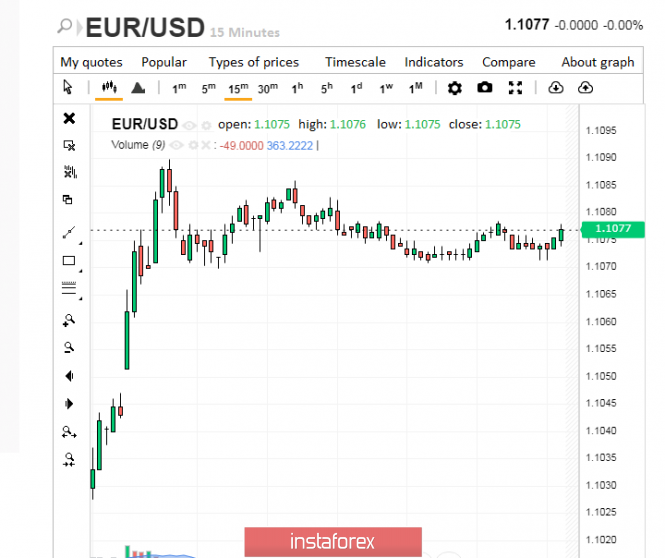 Currently, the EUR/USD pair is trading within the range of 1.1081–1.1082, showing vigorous attempts to overcome the current range.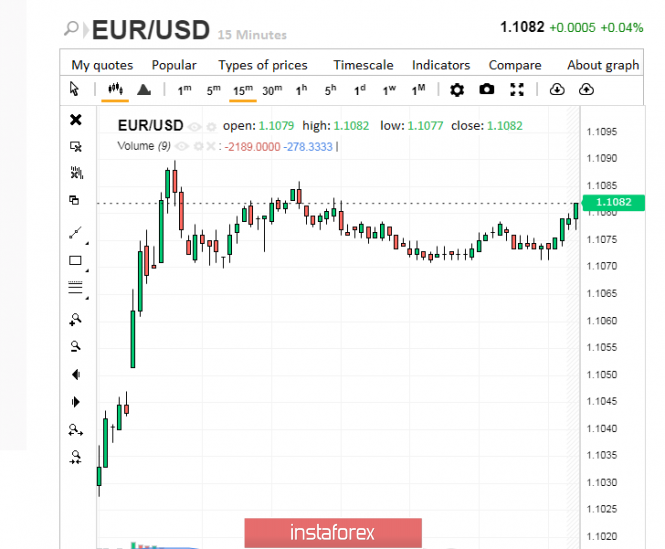 Analysts are not disillusioned regarding the short-term and medium-term prospects for the euro, but the overall picture is moderately positive. They do not expect a 180-degree turn for the European currency in the near future, although changes in the German government can have an extremely negative impact on its dynamics. However, experts are counting on the stabilization of the euro, who is actively fighting for a place under the financial sun, which is most noticeable in the EUR/USD pair.
The material has been provided by InstaForex Company -
www.instaforex.com