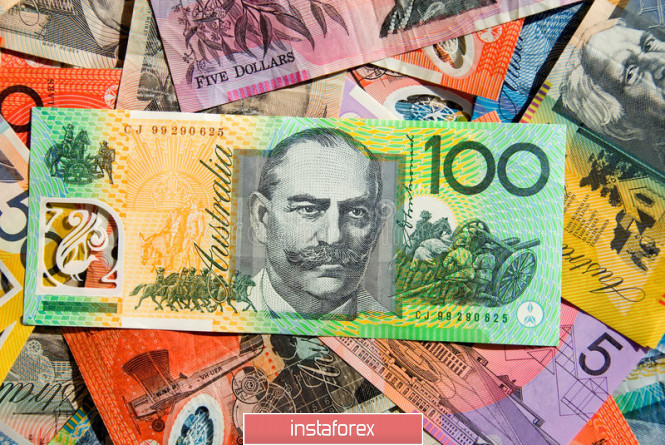 The new week was saturated for the Australian dollar: experts ranked it among the favorites of the market. The aussie is again showing an upward trend, not intending to give up its positions.
The Australian dollar set a positive tone in the financial market on Monday, December 2, by gaining 1% against the US currency and updating its two-week high. However, analysts are alarmed by weak data on the Australian economy, and therefore the possibility of a rally of the national currency is in doubt.
According to current reports, activity in the country's manufacturing sector has significantly slowed in the past month, inflation has dropped sharply, as has employment. Experts have recorded a slowdown in the Australian economy.
The aussie's current growth contributed to the improvement of economic data for China. Despite tensions amid a long trade conflict between the US and China, manufacturing activity in Australia has grown at a record pace over the past three years. According to current reports, this indicator is still up to par.
Another factor in strengthening the Australian currency was the decision of the Reserve Bank of Australia (RBA) to keep the interest rate at the current level. This conclusion was made by central bank chief Philip Lowe, having analyzed the current economic situation. He drew attention to a slowdown in employment growth and easing inflationary pressures. Currently, the RBA does not see the need for easing monetary policy, although a month ago the regulator considered this option.
The rise of the AUD/USD pair was also facilitated by criticism of US President Donald Trump about the strengthening of the US dollar and his appeal to the Federal Reserve to lower rates. Thanks to a number of positive factors, the pair managed to overcome the 0.6840 mark. On the morning of Tuesday, December 3, the AUD/USD pair was trading in the range of 0.6845–0.6846, demonstrating upbeat moods.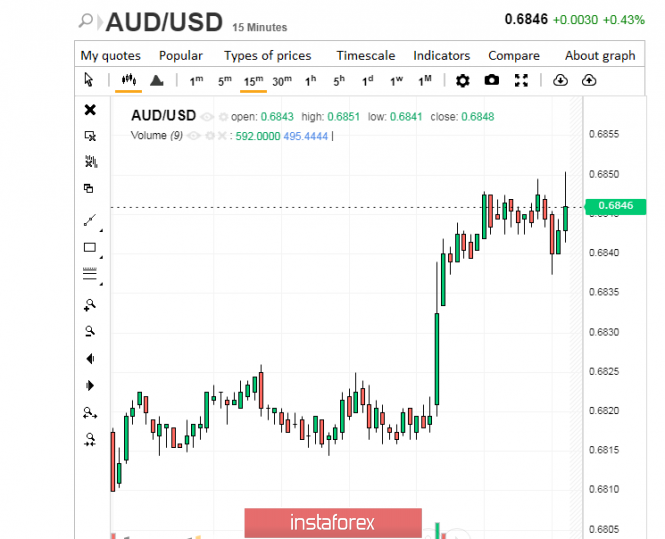 Subsequently, the pair reached the level of 0.6860, trying to go beyond this range. Currently, the AUD/USD pair runs within this framework, trying to expand them.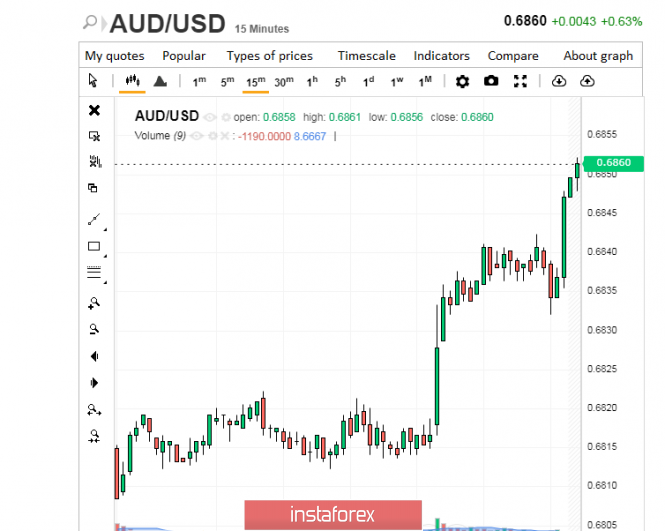 At present, the Australian currency feels confident, but such a global factor as a hitch in the US and China trade negotiations can interrupt its flight. In the event of a disagreement between Washington and Beijing, the Australian currency will fall, plunging to the bottom. Negotiations between the two powers significantly affect its dynamics, since Australia is the main supplier of raw materials to China. However, experts expect a continuation of the upward trend of the aussie in the short term.
The material has been provided by InstaForex Company -
www.instaforex.com