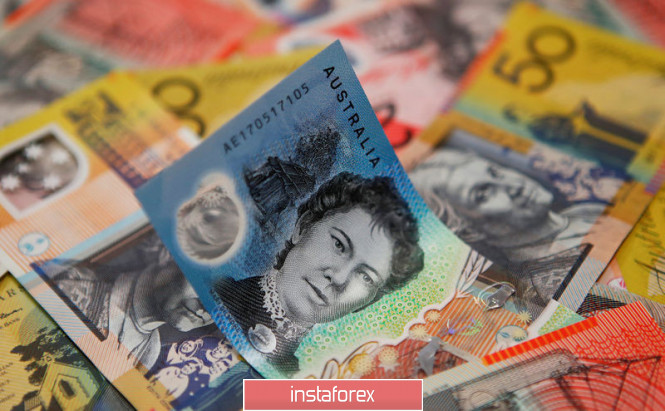 The Australian currency is experiencing significant difficulties during the week. The aussie is heading up, but its attempts are unsuccessful. Most analysts are pushing the Australian dollar to decline further, emphasizing that the AUD/USD pair is in a protracted downward trend.
The fall of the aussie intensified following the statement of Reserve Bank of Australia Chief Philip Lowe. The central bank allows a twofold reduction in interest rates by June 2020, after which a quantitative easing program will be launched. The AUD/USD pair fell by 0.2% to 0.6772 on Wednesday, November 27, while Australia's three-year government bond yields lost 10 basis points. The pair reached this level again on Thursday, November 28.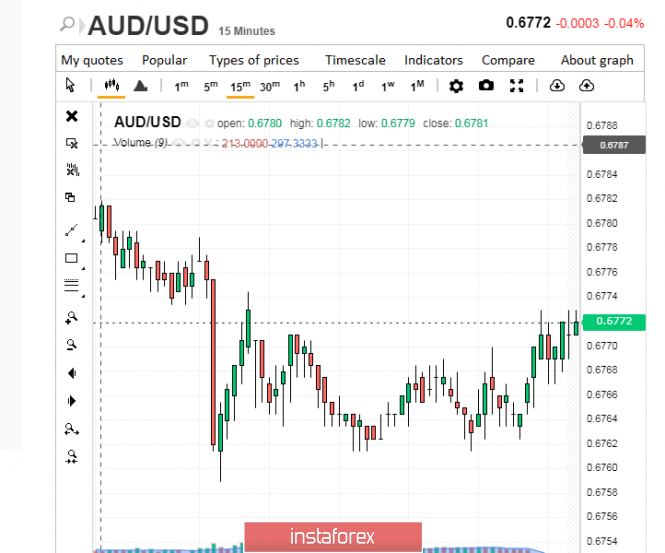 Today, the AUD/USD pair tried to find the bottom, from time to time dropping even lower. Quotes ran in the range of 0.6767–0.6768,slightly increasing. However, the current trend is aimed at going down in general, analysts say.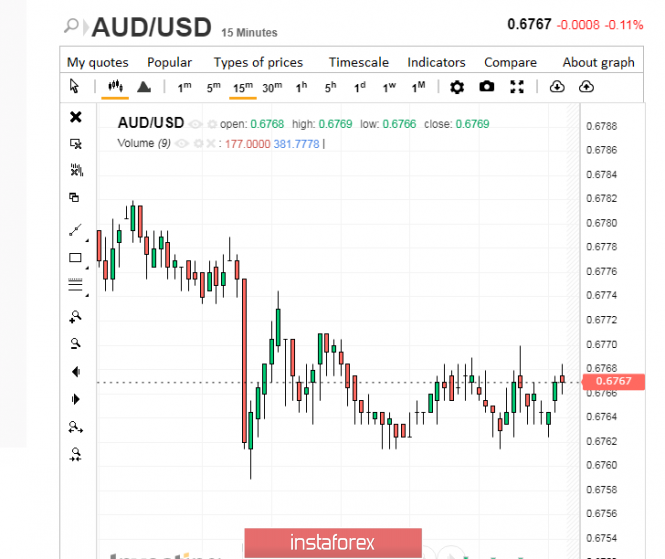 Earlier this week, experts recorded strong volatility of the Australian dollar. It grew at times after a poll in the UK and the speech of the head of the RBA. Recall that Lowe announced the regulator's readiness to lower the key rate to 0.25%, and not to 0.5%, as previously assumed. In determining the current monetary policy of the RBA, indicators such as the situation on the labor market, inflation and consumer spending, as well as household debt are very important. In 2019, the central bank of Australia cut its key interest rate thrice, keeping it at a record low of 0.75%. However, this is not the limit: markets expect another decline in early 2020.
The current situation negatively affects the dynamics of the Australian currency, analysts said. Fuel to the fire adds a drop in consumer confidence in Australia. It has fallen to its lowest level in four years. Consumers are also under pressure to assess the future prospects of the Australian economy. It sees the future in gloomy tones.
According to analysts, theAUD/USD pair has been in a global downward trend for the past eight years, since August 2011. The Australian currency is experiencing huge growth problems that continue from year to year. Experts find it difficult to answer when a negative trend can be scrapped. They believe that the pair's fall will continue in the near future.
Experts consider serious differences in the American and Australian economies and labor markets of these countries as the reason for this. The prolonged trade conflict between the The US China adds fuel to the fire. The Australian dollar is trying to withstand the pressure of these factors, but the forces are unequal. As a result, the Australian currency is weakening, rushing to a downward peak, analysts summarize.
The material has been provided by InstaForex Company -
www.instaforex.com