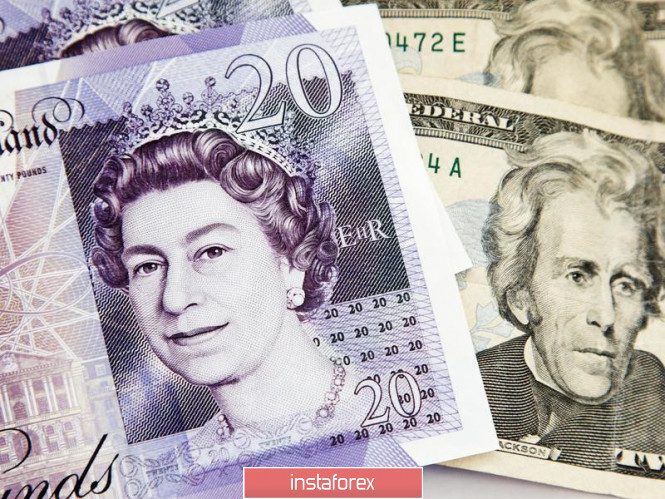 For a long time, bulls on GBP/USD did not succeed in spreading their wings because of politics, but when the British economy began to slow down, it seemed that they started to realize that the case smelled like kerosene.
In June, business activity in the UK manufacturing sector fell to its lowest level in the last six years, and in the construction sector to the lowest level since 2009. The composite PMI index of the country sank below the critical level of 50 points for the first time since the referendum on the membership of the United Kingdom in the European Union.
The derivatives market reacted to a slowdown in business activity with an increase in the likelihood of monetary policy easing by the Bank of England in 2019 (from 25% in late June to the current 53%). Investors expect that by August 2020, the regulator will reduce the interest rate to 0.5%.
The BoE monetary easing is also likely to help increase the rate of monetary easing by stating that protectionism is slowing the global economy and forcing central banks to take measures such as lowering interest rates. According to the Bank of England, the already implemented US and China tariffs will slow down the British economy by 0.1%. It is assumed that if the White House imposes duties on cars imported to America from the EU, the British GDP will lose 0.4%.
However, the United Kingdom suffers not only from American protectionism, but also from Brexit.
The increased chances of Boris Johnson winning the fight for the chair of the country's cabinet, combined with the deterioration of macroeconomic statistics for the UK and the increased likelihood of lower interest rates, the BoE is quite capable of sending the GBP/USD pair to June lows.
UniCredit analysts note that the near-term outlook for the British currency leaves much to be desired, but they believe that London and Brussels will eventually reach a compromise, and this will provide a good impetus for the pound to recover. Although the bank lowered its forecast for GBP/USD at the end of 2019 from 1.40 to 1.38, it still implies a rally in the pair.
Analysts Svenska Handelsbanken, in turn, believe that by the end of this year, the pound sterling will strengthen against the dollar to $1.33. According to them, the deadline for Brexit will once again be postponed after October 31, and the idea of holding a second referendum will come to the fore.
The material has been provided by InstaForex Company -
www.instaforex.com