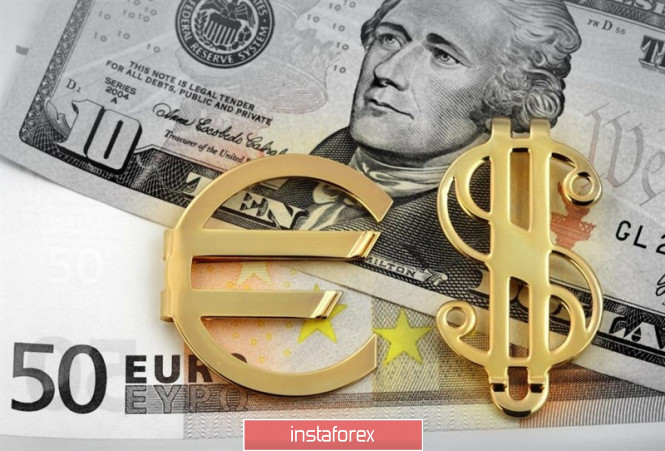 Since the beginning of the week, the EUR/USD pair cannot determine the direction of movement against the background of a mixed information background.
A series of disappointing data on the US economy shook the belief of the EUR/USD bears that the Fed retains a passive position in July. However, Richmond Fed President Tom Barkin made a statement that it was too early for the regulator to adjust monetary policy forced investors to turn their attention to the US currency again.
The decline in business activity in the services sector in the United States to a trough over the past two years is 55.1, a modest increase in employment in the non-agricultural sector of the United States (+102 thousand) and an increase in the country's foreign trade deficit favor the discussion about Bets at the next FOMC meeting promise to be hot.
In addition, investors continue to assess the results of the recent summit of EU leaders, at which there was a choice to nominate IMF managing director Christine Lagarde for the presidency of the ECB.
After it was announced that she would replace Mario Draghi as head of the ECB, analysts were even more convinced that the regulator would loosen monetary policy in the coming months. In their opinion, the key interest rate will be lowered by 10 basis points to -0.50%, and from November resume the program of quantitative easing (QE) or net asset purchases in the amount of €30 billion per month. These are undoubtedly negative factors for the euro, and if the Fed again postpones the decision on easing monetary policy, the EUR/USD pair will be prone to further decline, being under double pressure.
Although many investors believe that this year the Fed will lower the interest rate more than once, the leaders of the US central bank have not yet confirmed this.
Moreover, Richmond Federal Reserve Bank President Tom Barkin said that it is too early to judge whether the Fed will slow down the global economy to lower the interest rate at the next meeting scheduled for July 30-31. According to him, the US economy is still very strong, and the inflation rate is slightly below 2% - why not refrain from reducing the rate?
Investors are now waiting for the publication of the June report on the US labor market, which will be released tomorrow and shed light on how the players are right in expectations regarding the rate cut at the July Fed meeting. It is assumed that ahead of this release, the EUR/USD pair will not leave the trading range of 1.12-1.14.
The material has been provided by InstaForex Company -
www.instaforex.com