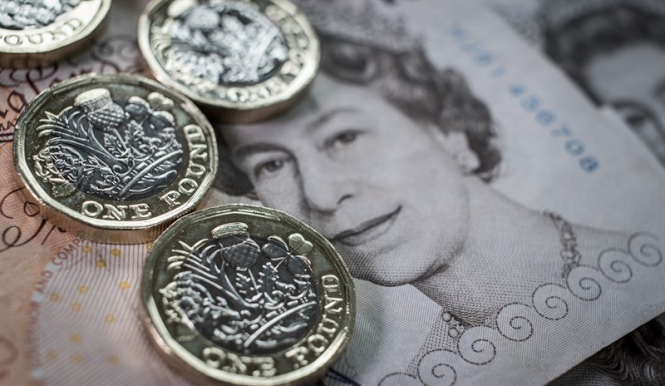 On the eve, the pound sterling against the dollar sank below $ 1.30 after the UK data on the service sector PMI were released, which were the weakest since June 2016, when a referendum was held on the issue of the country's withdrawal from the EU.
According to experts, the dynamics of the pound suggests that hopes of reaching a compromise between London and Brussels are fading again, giving way to fears of the implementation of the "tough" Brexit scenario.
"One of the options for the destructive impact of Brexit without a deal can be a situation where the United Kingdom will be isolated almost as much as Iceland in 2010 after the eruption of the Eyjafjallajokull volcano," said experts of the National Institute for Economic and Social Research (NIESR).
"In this case, the British economy can expect a recession of varying degrees of severity, depending on the measures taken by the authorities. Meanwhile, according to our estimates, under the "soft" scenario, GDP growth in the state in 2019 will be 1.5%, and in 2020, 1.7%," they added.
It is assumed that this week, British Prime Minister Theresa May will hold another round of talks with EU representatives to conclude a new deal, which is then approved by the House of Commons.
"At the moment, almost no one is waiting for a breakthrough, and it seems that the recent positive mood, supported by the pound, is drying up," said Lee Hardman, currency strategist at MUFG.
In addition to the uncertainty around Brexit, the pound this week will have to go through another important event. Tomorrow, the first meeting of the Bank of England is to take place this year.
The regulator is expected to leave the interest rate unchanged.
"Since the risks associated with Brexit have increased since the last meeting of the Central Bank before Christmas, this further limited its room for maneuver," said Adam Cole, an analyst at Royal Bank of Canada.
It is likely that weak macroeconomic data, an unresolved situation with the UK leaving the EU, a restrained position of the Fed may force the Bank of England to take a softer position with respect to its monetary policy, which will cause a sharp depreciation of the pound. At the same time, any sign of strengthening the "hawkish" rhetoric of the Central Bank can support the British currency.
The material has been provided by InstaForex Company -
www.instaforex.com