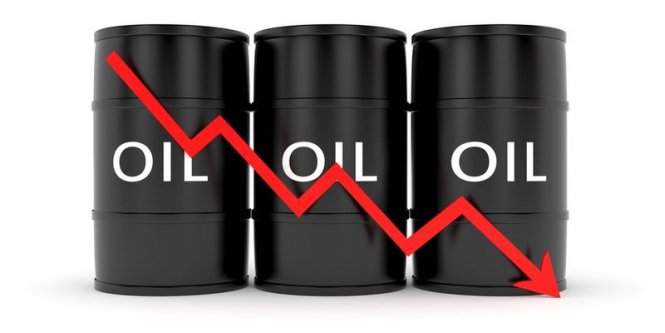 According to forecasts of leading experts of the world market of black gold, this year a significant drop in global oil prices is expected.
According to Mohammed Al-Rumhi, the Minister of Oil of Oman, the December agreement on the reduction of oil production concluded between OPEC, Russia and other oil producers stabilizes oil prices of at least $ 60 per barrel. According to the calculations of the official, in 2019 the average price of black gold will not rise above $ 70 per barrel.
Claudio Descalzi, chief executive officer of the leading Italian oil and gas company Eni S.p. A. He expects oil price fluctuations in the range of $ 60 to $ 62 per barrel. At the moment, according to K. Descalzi, the demand for hydrocarbons is actively growing, and this trend will continue in the near future.
At the end of last year, the price of Brent crude for the first time in 17 months for some time was below $ 50 a barrel. However, to date, oil quotes have risen by more than 20%. The reasons for this were the fulfillment of obligations to reduce oil production by OPEC +, as well as some progress in trade relations between the United States and China. According to experts, these factors have pushed quotes above $ 60 per barrel. According to C. Descalzi, the price of black gold will be able to consolidate above this mark if consumers see a narrowing of the gap between supply and demand.
The current situation in the global oil market is not very positive. On Monday, January 14, world prices for black gold continue to decline after falling on Friday evening, when they lost 2%. According to experts, oil quotes almost did not respond to data on the number of drilling rigs in the United States. Recall, this figure for the week decreased by four, to 873 drilling, operating in the United States.
According to Mohammed Al-Rumhi, the issue of balance in the oil market will be discussed in the second quarter of this year. The official stressed that during this period, the demand for black gold usually increases. In 2019, the growth in demand coincides with the end of the term of US sanctions against Iran, because of which a number of buyers cannot buy oil from the Islamic Republic. According to specialists, due to American restrictions, Iranian oil exports fell from 2.7 million to 1 million barrels per day.
Iranian Oil Minister stressed that the purpose of the cartel and its allies is to maintain a reasonable balance in the black gold market. In the event of damage to the oil market due to US sanctions, OPEC + representatives will immediately respond. Cartel members and independent oil producers will seek equilibrium and mutually beneficial cooperation in the global black gold market, said Mohammed Al-Rumhi.
The material has been provided by InstaForex Company -
www.instaforex.com