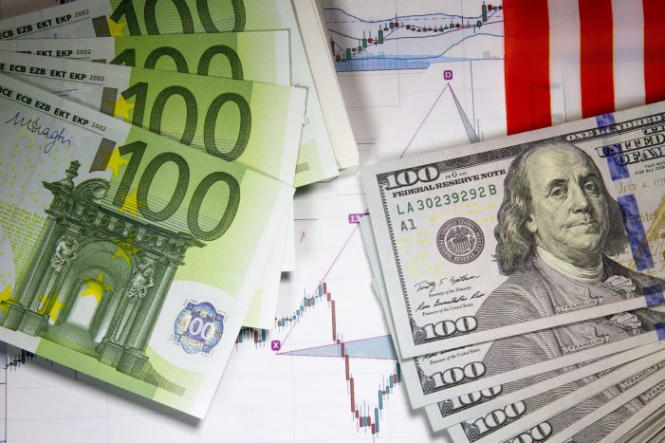 According to analysts, European countries are very unhappy with the termination of trade relations with Iran. The EU authorities do not intend to abandon profitable cooperation because of the US sanctions and are ready to resist the American economy.
Recall that Washington abandoned its nuclear agreement with Iran, which is why many companies ceased trading with the Islamic Republic in order to avoid sanctions from America. In response, the European Commission (EC) proposed measures to strengthen the role of the euro in international payments and use it as an alternative to the US dollar.
Representatives of the European Commission called on big business and authorities to increase the use of the euro in energy calculations, as well as to use measures to promote the single European currency in financial markets. The document submitted by the EC, reflected the intention to reduce dependence on the US currency, experts underline.
Experts remind that at the moment the international role of the single European currency has significantly decreased, about 60% of foreign exchange reserves and government bonds issued are in US dollars. The euro is considered the second most popular reserve currency, whose share in the market, however, does not exceed 20%. According to representatives of the European Commission, the growth of the international role of this means of payment will help stabilize the global financial system.
The prolonged trade war between the US and China, as well as the introduction of sanctions against Iran, increased the level of risk when using the US currency. The EU believes that against this background, it is possible to increase the share of the euro in international payments by 35%.
Last week, the European Central Bank (ECB) provided a plan for the European system of instant payments, a competitor of American payment cards. Experts do not exclude that this will reduce the dominant role of the United States in this area. Currently, only eight countries, including Spain, Germany and France, have signed this document.
The material has been provided by InstaForex Company -
www.instaforex.com