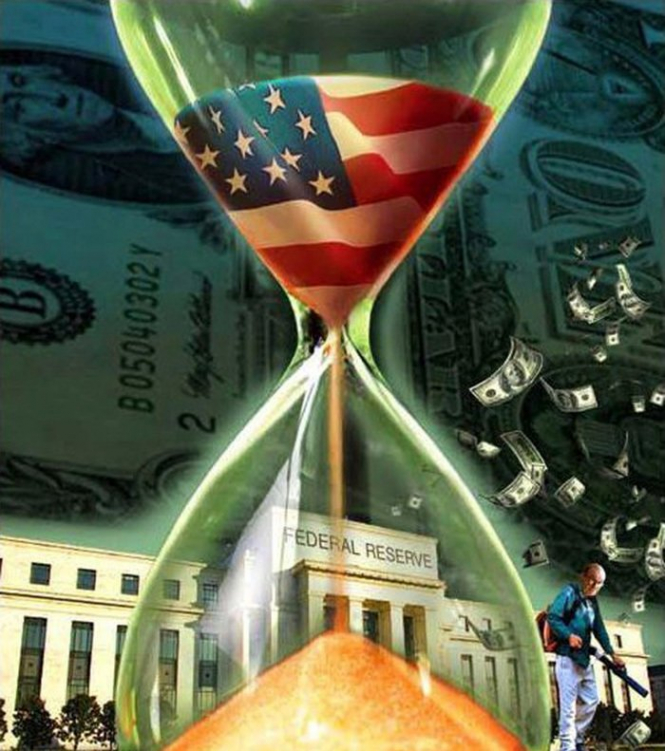 According to the report of the Federal Reserve System (FRS) of the USA, presented in the Beige Book, the state of the American economy is not critical, but shows clear signs of a slowdown. This is another negative signal for the markets, experts emphasize.
According to the Fed, the growth of the US economy remains, but is proceeding at a moderate pace. Many analysts believe that the reason for this is an increase in import duties, interest rates and restrictions on the labor market. Experts also note a wage upward trend. However, its preservation may be a negative signal for the markets, experts say. The projected growth in American wages is 3.1% YoY.
A number of experts believe that the American economy has reached its peak, and its growth rates will gradually slow down. In the debt market, experts record numerous alarming signals. Analysts point out that the yield curve has taken an inversional appearance, which is considered the main indicator of the impending recession and the increase in negative trends in the economy.
Experts remind that the inversion in the market of treasuries provoked the recent collapse in the securities market. On Tuesday, December 4, the S & P index fell by 3.24%, the Dow Jones index fell by 3.1%, and the high-tech Nasdaq sank 3.8% immediately. Large-scale dumping of stocks in the US market was provoked by large hedge funds using computer models to track global market trends (CTA), analysts summarize.
The material has been provided by InstaForex Company -
www.instaforex.com