Yesterday's statement by the Brexit negotiator from the European Union M. Barnier that there is an opportunity to reach an agreement with the UK in terms of withdrawal from the EU by November has stirred up the foreign exchange market and allowed the British currency to be significantly added against the major currencies.
Earlier last week, the similar news that Germany and Britain softened the requirements for the terms of the last EU withdrawal, supported the pound sterling. It can be assumed that if the flow of positive news continues, it will locally support its course, and in the long term, reaching an agreement will deploy it up against major currencies, including the US, as high inflation will force the Bank of England to raise interest rates further, and problems exit the country from the EU go to the last plan.
Today, the market will closely monitor the outgoing data from Britain. The focus will be on employment and average wages. It is expected that the unemployment rate will remain at the same level, 4.0%, but the number of applications for unemployment benefits will grow in August to 10 000 against 6 200 in July. It is assumed that the value of the average wage level taking into account the premiums will also remain at the same level, 2.4%.
How can these data affect the course of sterling? In our opinion, no way. The whole focus of the market is directed specifically to the dynamics of negotiations on Brexit. The bidders are not interested in anything, except for the dynamics of the negotiations, since this is the determining factor that is able to deploy the rate of the British currency both up and down. For two years, Brexit's theme has had a powerful impact on the dynamics of the British currency, and now any positive or negative news will have a decisive influence.
In addition to the news from the "foggy Albion", today attention should be paid to the publication of the data of the ZEW economic sentiment index from Germany and the eurozone. It is expected that the German index will fall to minus 14.0 points versus minus 13.7 points, and the eurozone, on the contrary, will reduce the negative dynamics to minus 10.9 points against minus 11.1 points.
Forecast of the day:
The currency pair EUR / USD is trading below the level of 1.1620, trying to grow on the wave of hopes that the situation with Brexit will be resolved by November. But despite this, the pair still remains in the range of 1.1530-1.1730, which is likely to remain until the ECB meeting on monetary policy. Overcoming the price at the level of 1.1620 can lead to its local increase to 1.1660.
The GBP / USD currency pair is trading above the level of 1.3030, consolidating above which could become the basis for continuing the local growth of the pair to 1.3125.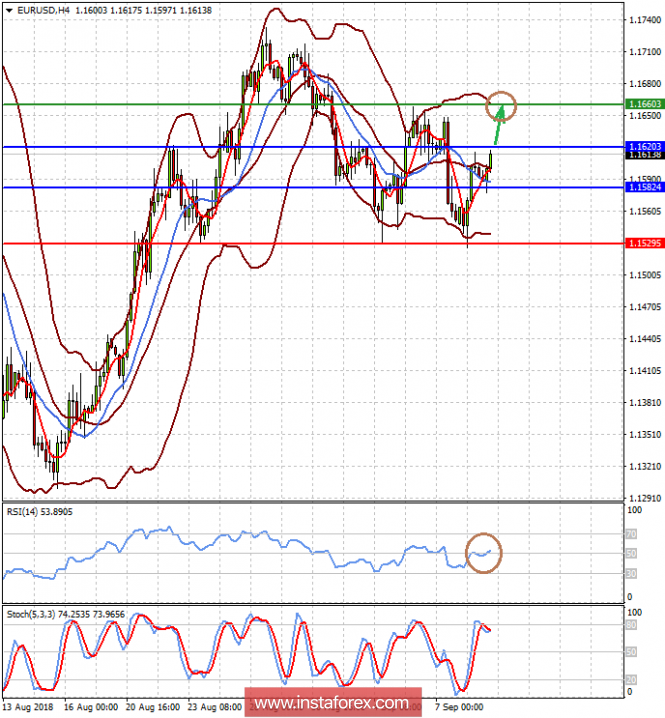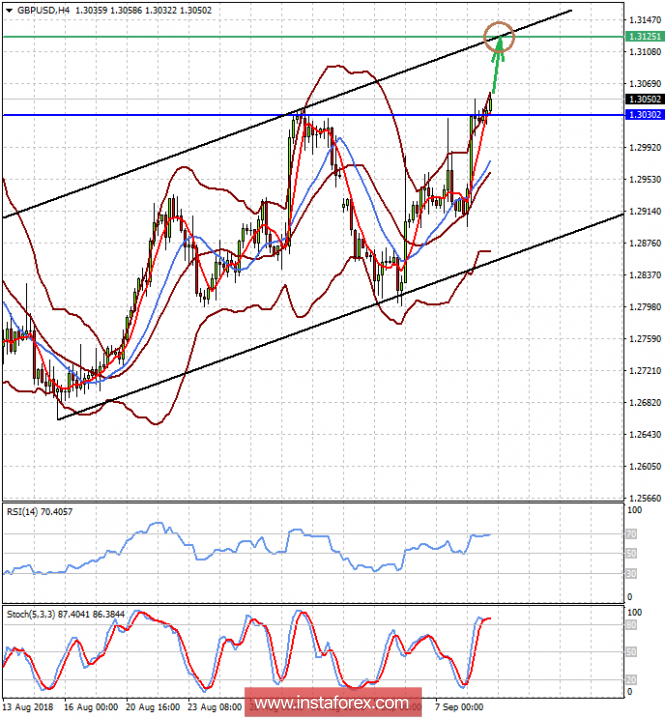 The material has been provided by InstaForex Company -
www.instaforex.com