The movement relative to the previous zone of bank liquidity indicates the formation of a flat range. Today's zone is formed slightly higher than the previous one, which increases the likelihood of a decline to the levels of the past Wednesday.
The upward movement made it possible to form a medium-term accumulation zone. The bank compilation zones of the last three weeks are on the same level, which indicates a high probability of the continuation of the flat. Today's closing of the US session will indicate the closest priority. To reduce the need to keep the price below the compilation zone. This will allow searching for sales, the purpose of which will be the June minimum, in the medium term.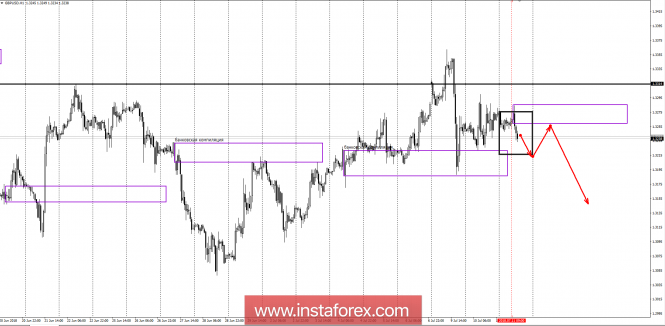 The upward movement last week was stopped after the June extremum test, which confirmed the interest of major players in the depreciation of the British pound. Favorable prices for the sale of the instrument will be within the zone of bank compilation if the American session is closed below current levels.
To form an alternative upward model, the takeover of today's fall, which takes place at the European session, will be required, and the closing of trades above yesterday's high. This will allow you to search for purchases, the purpose of which will be to update the high of this week. This model can be prolonged if the pair can gain a foothold above the level of 1.3314 in one of the American sessions. The direction of trade will be clear by the time of today's close of trading on the Chicago stock exchange.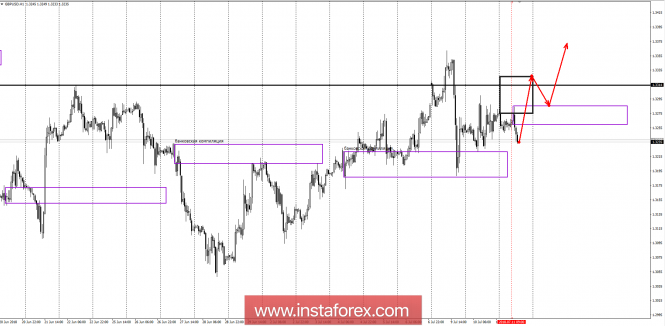 The material has been provided by InstaForex Company -
www.instaforex.com