Trading plan 08/16/2017
The general picture: Everyone ran into bitcoins. Gentlemen, the best time for shopping is clearly not right now.
Before proceeding to our usual analysis of the foreign exchange market, let's talk about crypto currencies. We see the Bitcoin rate above 4000 dollars - 4053 current at 8.20 London time, which is lower than yesterday's high by 10% approximately (4390.70 high, if quotes in the terminal are true). About bitcoins, let's say taxi drivers and sellers on the market, in general, there is a clear sign that professionals should not enter the market at the moment (if you bought the crypt in January at a price of $ 1,300 - another matter).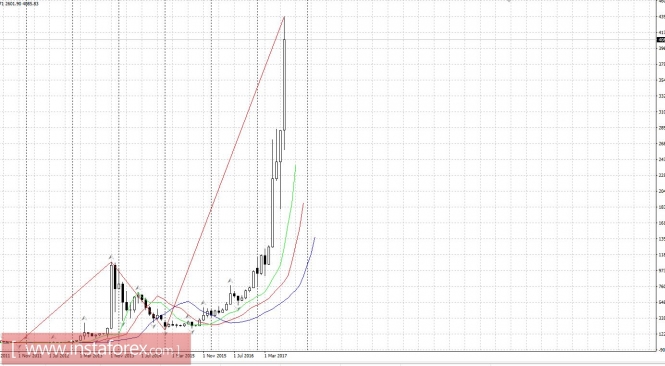 Bitcoin graph - the vertical take-off (recalls the schedule of Gazprom or the Savings Bank of the golden days of 2006-2007). Gentlemen, miracles happen, but do not last forever. Probably, we are on the verge of a very strong correction. Purchases are possible in order to repeat the maximum but with a reasonably small stop. Without stops, this is insanity. Find the graph of the previous strong retracement Bitcoin in late 2013 from 1090 to 171, a drop of 5 times the length of two years.
Over time, the crypto currency will calm down and begin to behave like a normal financial instrument. Can it be that there will be a new wave of powerful growth? Yes, and maybe not. It depends on the position of world regulators, the US and EU in the first place.
While the market capitalization of the crypt is 135 billion dollars, the Bitcoin share is about 50%, the share of the Ethereum is half of the rest, the share of the first 10 crypto currencies is 90% of the total capitalization.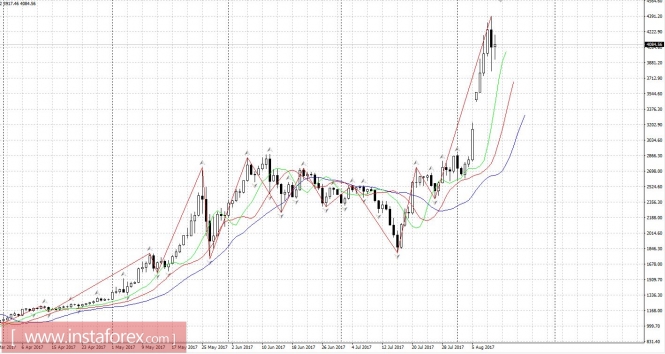 Let's return to the currency market.
EUR/USD
On Tuesday, strong data on US retail sales (+ 0.6% is much better than the forecast). The dollar showed growth. The pound fell to a three-month support line. The dollar shows a willingness to grow towards the franc and the yen.
But EUR/USD showed the strength of buyers. We were ready to sell at breakdown down to 1.1685, but the buyers resisted and without reaching just one point to this point, the rate went up.
We are ready to buy at the breakdown to the top of 1.1850 and sell at the breakdown of 1.1685.
Next week, the main event for the market is the meeting in Jackson Hall of the heads of the largest Central Bank.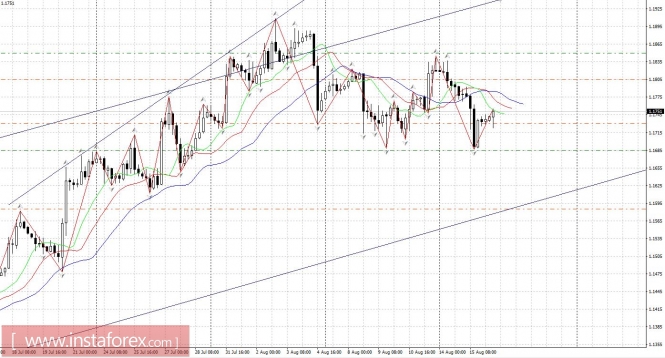 The material has been provided by InstaForex Company -
www.instaforex.com