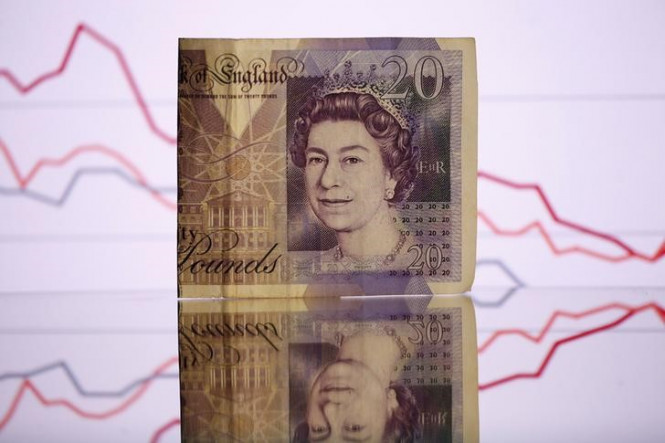 The current week began extremely unsuccessfully for the British currency: it sharply declined on Monday, December 21. However, it gained confidence the next day amid the probability of a new solution to hot issues.
Strong impulses for the pound's decline were the worsening situation about the new COVID-19 strain discovered in the UK, as well as the lack of Brexit compromise, particularly on the fisheries issue. However, if the British authorities hardly controlled the first problem, then there have been positive changes with regard to the second one. Bloomberg said that Boris Johnson, UK Prime Minister, has approached the European Commission with a new fisheries proposal.
The British currency immediately reacted to the official's speech, which soared during the late evening on Monday. Analysts are sure that such a reversal greatly affected the pound. Previously, when it was impossible to solve the problem of fishing in British waters, the pound declined in line with the lack of agreement between the parties. However, it changed on late Monday night when the GBP/USD pair actively traded at peak values, near the level of 1.3483. Today, the pair lost some of its position. It is trading in the range of 1.3397-1.3398, trying to increase. However, experts recorded a decline again.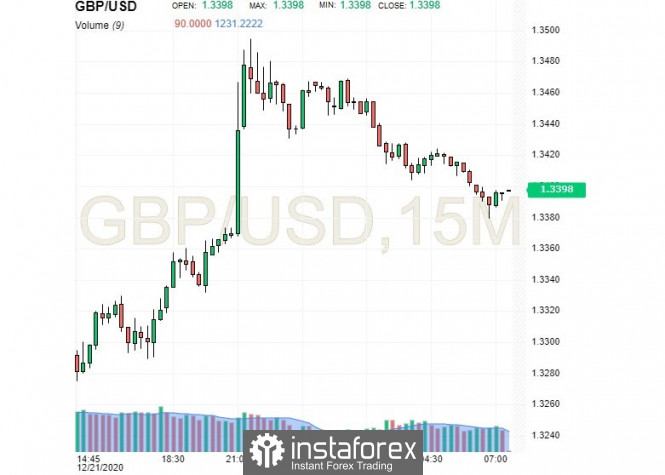 The pound's current collapse was facilitated by the worsening situation with COVID-19. The tightening of quarantine in the country due to a new strain of the indicated virus was complemented by difficult, tense negotiations with the EU. Experts emphasized that the quick completion of the Brexit transition period aggravated the current situation. Nevertheless, there was a little hope put forward last night by Britain's Prime Minister regarding the new fishing proposal. Brussels is currently considering a new proposal from Boris Johnson. It provides for a compromise in solving the problem of fishing in British territorial waters.
Bloomberg reported that the UK authorities may concede to the EU on the issue of lowering fishing quotas, provided that the other side compromise regarding the remaining points. Last night, London announced its readiness to make concessions on fishing in exchange for similar actions by Brussels in other areas. The new initiative of the British negotiators involves reducing the amount of catch transferred to the United Kingdom by almost a third. Earlier, the United Kingdom insisted on the adoption by the European Union of conditions for quotas of at least 60%, but now it is ready to reduce this figure.
Such a political turn weakened the pound's position. Based on analysts' observations, the GBP has repeatedly tried to leave the position of an outsider, but the difficult situation with Brexit and the new type of coronavirus throws it back. Its attempts to rise were sometimes successful, albeit temporary. Nevertheless, experts expect its dynamic to relatively stabilize.
The material has been provided by InstaForex Company -
www.instaforex.com