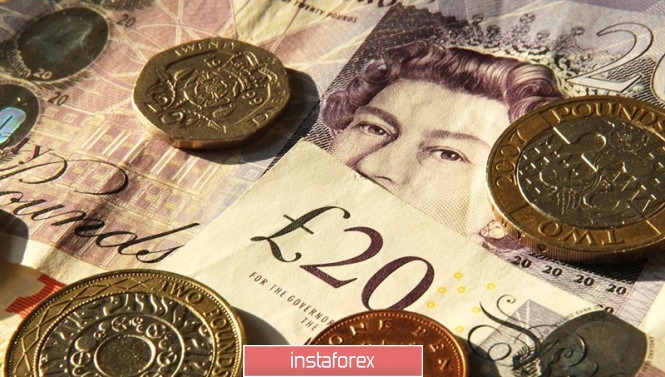 Over the past week, the pound has strengthened against the US dollar by almost 1.2% amid expectations that London and Brussels may soften their position on Brexit.
On Sunday, the Prime Minister of the United Kingdom, Boris Johnson, said that he was still focused on concluding a deal with the European Union under the terms of the country's withdrawal from the bloc.
"If we can make enough progress over the next few days, I intend to go to the EU summit on October 17 and conclude an agreement that will protect the interests of business and citizens both on both sides of the English channel and on both sides of the border in Ireland. I believe that we can do this, and I believe that such an agreement meets the interests of not only the UK, but also our European partners," said B. Johnson.
At the same time, he continues to insist that he will not ask the EU to provide another delay for Brexit.
In turn, EU negotiator Michel Barnier said that there are no reasons for optimism about Brexit.
"The UK has not provided any alternative proposals on the Irish border for a month and a half of the functioning of the new government and half a year from the moment when the bill, agreed with the 27 EU members, entered the British Parliament, but was never ratified by it. In the coming weeks, we should see whether the government of B. Johnson is able to make any proposals that have legal force," M. Barnier said.
Recall that in Britain the law adopted by the country's Parliament came into force, according to which the government is obliged to ask the EU for a new deferral of Brexit if London and Brussels do not agree on a new agreement on withdrawal by October 19.
B. Johnson intends to ignore the new law and is ready to fight for it in the British courts.
Today, the British Prime Minister met with the President of the European Commission, Jean-Claude Juncker, in Luxembourg.
"The leaders agreed on the need to negotiate more intensively on Brexit and start holding daily meetings of representatives of the parties. An agreement was also reached on political negotiations between EU chief negotiator Michel Barnier and Brexit Minister Stephen Barclay. The dialogue between president Juncker and Prime Minister Johnson will also continue," the office of the head of the British government said in a statement.
It is assumed that if the parties manage to reach a compromise, then the GBP/USD pair may well rise to the level of 1.2700.
The material has been provided by InstaForex Company -
www.instaforex.com