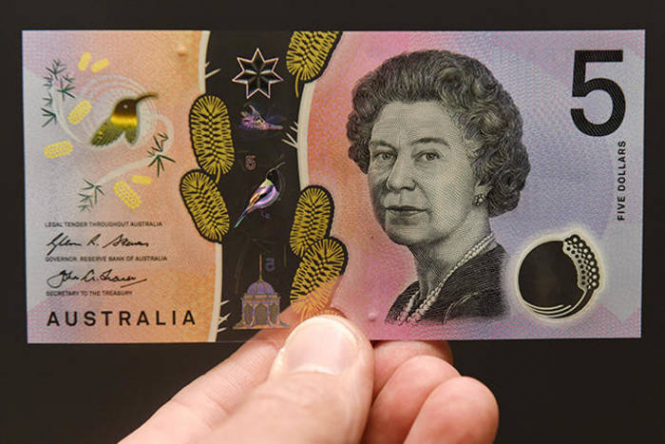 At the moment, experts record the high volatility of the Australian dollar, which has been in the hands of hedge funds. They are actively betting on mutually exclusive positions: on the growth of the AUD rate, and on its fall.
According to Nader Naeimi, a fund manager at AMP Capital Investors, the current situation is best for AUD trading. Many currency market experts recommended selling the Australian dollar, but now they are more inclined to buy it. Some market players adhere to the tactics of "dragging the rope," for example, Geoff Wood, head of risk management at Morphic Asset Management, who notes that the company sells "Australian" when its rate rises to 72 cents and buys back after reducing to 60 cents.
Australian currency is influenced by good geopolitical news, but the desire to avoid risk also puts pressure on it. As a result, the volatility of the currency of the Green continent stirs the active interest of the majority of market participants.
Australian currency is sensitive to uncertainties in the global economy. The green continent is considered the world's largest exporter of iron ore, so the Australian dollar is very dependent on investor sentiment regarding the prospects for the global economy. Australian currency strengthens with positive sentiment and increased risk appetite on the part of investors. However, at the moment, competing factors that arose simultaneously led to an increase in the variability of the AUD rate.
Last year, the Australian dollar fell by almost 10% against the US currency and became an outsider among developed countries. A negative impact on the "Australian" had a trade conflict between the United States and China, as well as the rise in the Fed's rates. Since the beginning of this year, the Australian currency has partially recovered, supported by rising iron ore prices and amid the US and Chinese truce. However, experts find it difficult to give an answer regarding the future prospects of AUD. The reasons for this are the delicate balance in achieving a trade truce between America and China, as well as the uncertainty of the strategy of world central banks about raising the rate. Recall that at the moment the Fed took a pause in the cycle of tightening monetary policy.
The current uncertainty of the geopolitical situation contributes to the high volatility of the Australian dollar. This suits hedge funds, which benefit from the circumstances.
The material has been provided by InstaForex Company -
www.instaforex.com